---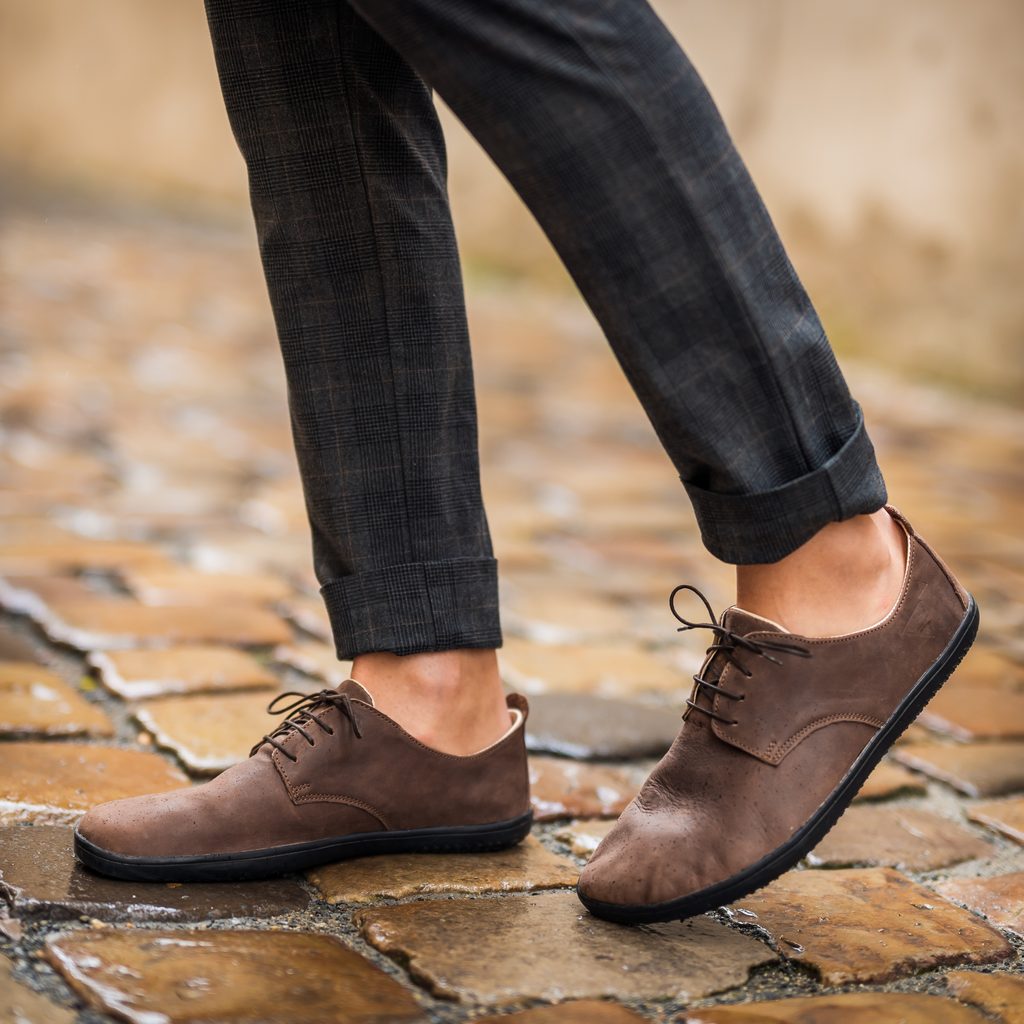 If you are unsure what pair of shoes to buy and if you are not limited by price, don't hesitate and go for leather shoes. Leather is a high-quality natural material delivering comfort without suffocating your skin. When cared for properly, it lasts for a long time.
But how to take proper care of leather barefoot shoes to make them last 10 years instead of only two seasons?
Put your shoes on with care
Before you put your shoes on or off, it is essential that the laces are untied and loosened enough to prevent the collar from creasing. Use a shoehorn, especially if you wear ankle shoes. It might seem like a waste of time, but if you put your shoes on without the shoehorn and loosened laces, the heel might bend, get ruined, scratched or cracked.
Not every type of leather is the same
If you want to care for your shoes as they deserve, you must take into account the type of leather they are made of. For example, suede requires a completely different approach than smooth leather.
smooth leather

– finely structured surface, either matt or shiny finish

patent leather

– leather with a high-gloss finish prone to scratches and exposure to moisture or frost

velour or suede

– leather with rubbed inside layer of hide

nubuck

– leather with rubbed outside layer of hide

coated leather

– leather with a layer of a surface coating, such as polyurethane for improved durability (as seen in sports footwear

sole leather

– is typical for formal shoes, doesn't like uneven surfaces and moisture
Clean shoes like a professional
It's quite common these days that people want to avoid any extra work. But shoes require special care. All the perils of the outside world can cause the leather to dry out, break or crack. Clean your shoes as soon as you get home.
Use a classic brush to quickly get rid the shoes of dust and common dirt. In case of extra dirt (such as dust or mud), wipe them with a damp cloth. Take extra care for brushed leather shoes – velour and suede must be cleaned with a special rubber instead of a cloth.
How to deal with tough stains that seem to have appeared out of nowhere? If clean water doesn't help, it's necessary to grab special chemical detergents. First, try them on a small hidden area to ensure that it doesn't cause any discolourations or other issues.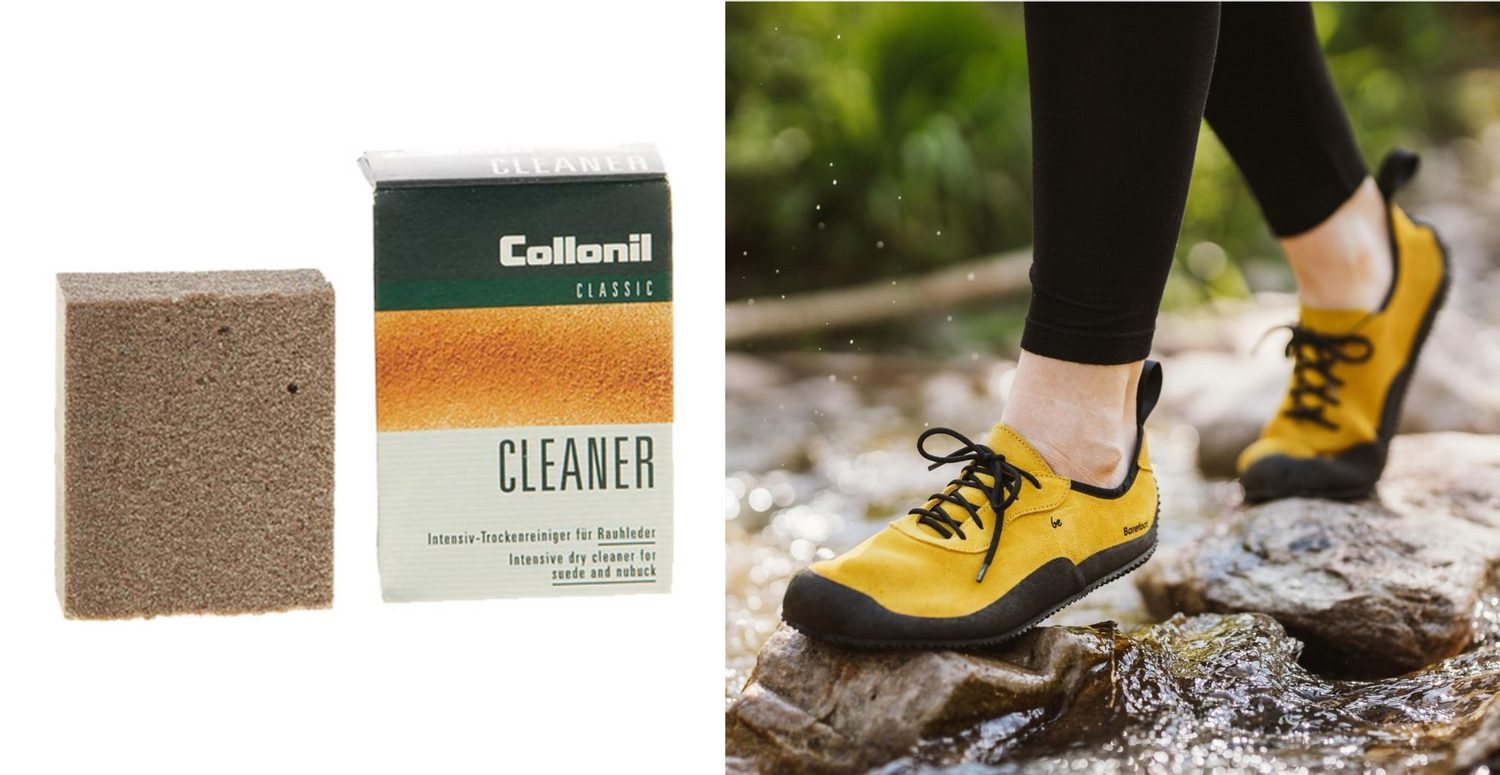 Dry shoes with care
Speaking of external influences that can make a mark on the shoe quality, let's briefly talk about wet environment. If you happen to walk in the rain, don't put your shoes on a burning-hot radiator. It would make the leather too hard with a tendency to crack. Leather must dry slowly (at least three days), ideally using a special shoe tree. If you don't own one, carefully stuff the shoes with newspapers. Once they are completely dry, don't forget to apply impregnation to protect them from moisture and dirt.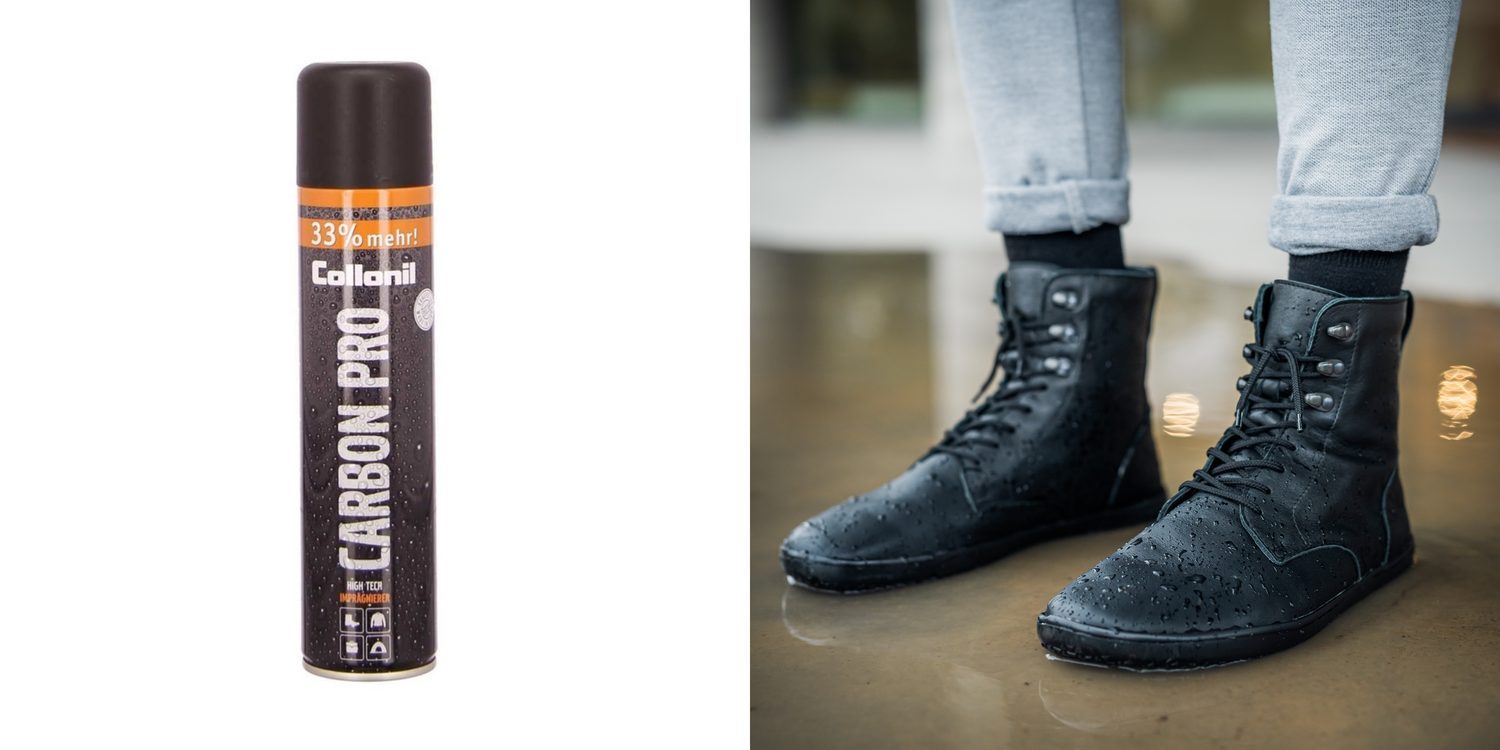 Special products are a must
There's nothing worse than putting on the best outfit and pairing it with… ruined shoes. Leather boots should look beautiful in any situation. And for that, they must be regularly cleaned, polished and creamed.
Start with a prevention
Before you show your new boots to the world, nourish them with a rich conditioner to prevent the leather from drying out and cracking. It's recommended that the shoes are conditioned every two to four weeks before you polish them. Apply it either with a sponge or a soft cotton cloth. Once it dries, brush it carefully into the entire surface of the shoes.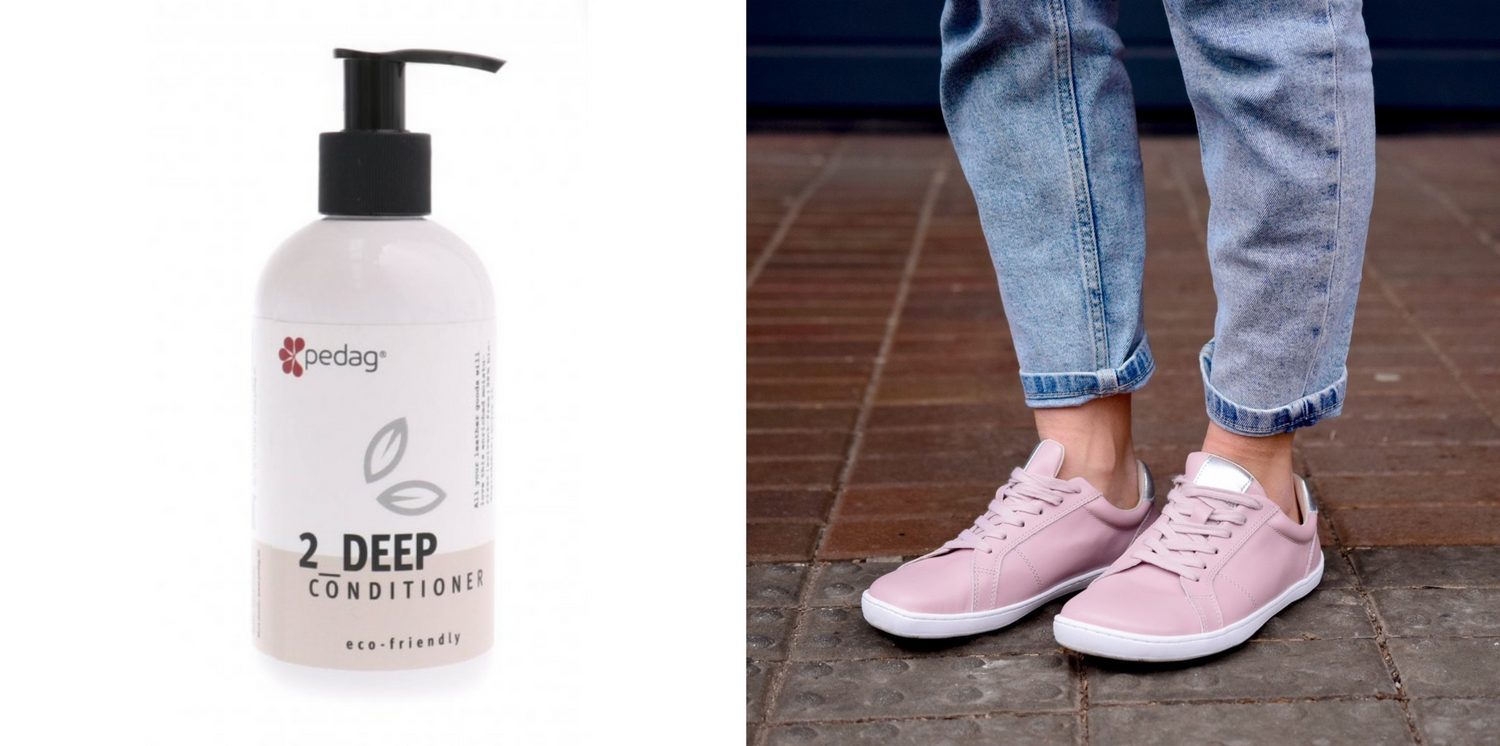 How to polish shoes easily
Shoes are usually polished using cream or wax. Creams give the shoes a soft, velvety shine. On the other hand, if you want to see your reflection when you look down at your shoes, use wax with a splash of water. When considering which product to choose, it's not as much about the shoe type as your personal preference. Perfect products are the ones that combine the best from both approaches, such as Premium Leather Cream by Pedag.
Using creams is easier and the job is finished in no time. First, clean the shoes with a brush to remove any remaining dust. Then apply a thin layer of cream with a cloth. Finally, take another clean cloth or a brush and give the shoes a nice even shine.
Waxes require more patience. But the results make it worth your time. Apply only a very thin layer of wax on a clean shoe in a circular motion. Alternate with a drop of water and continue to wipe the shoe until it shines as desired.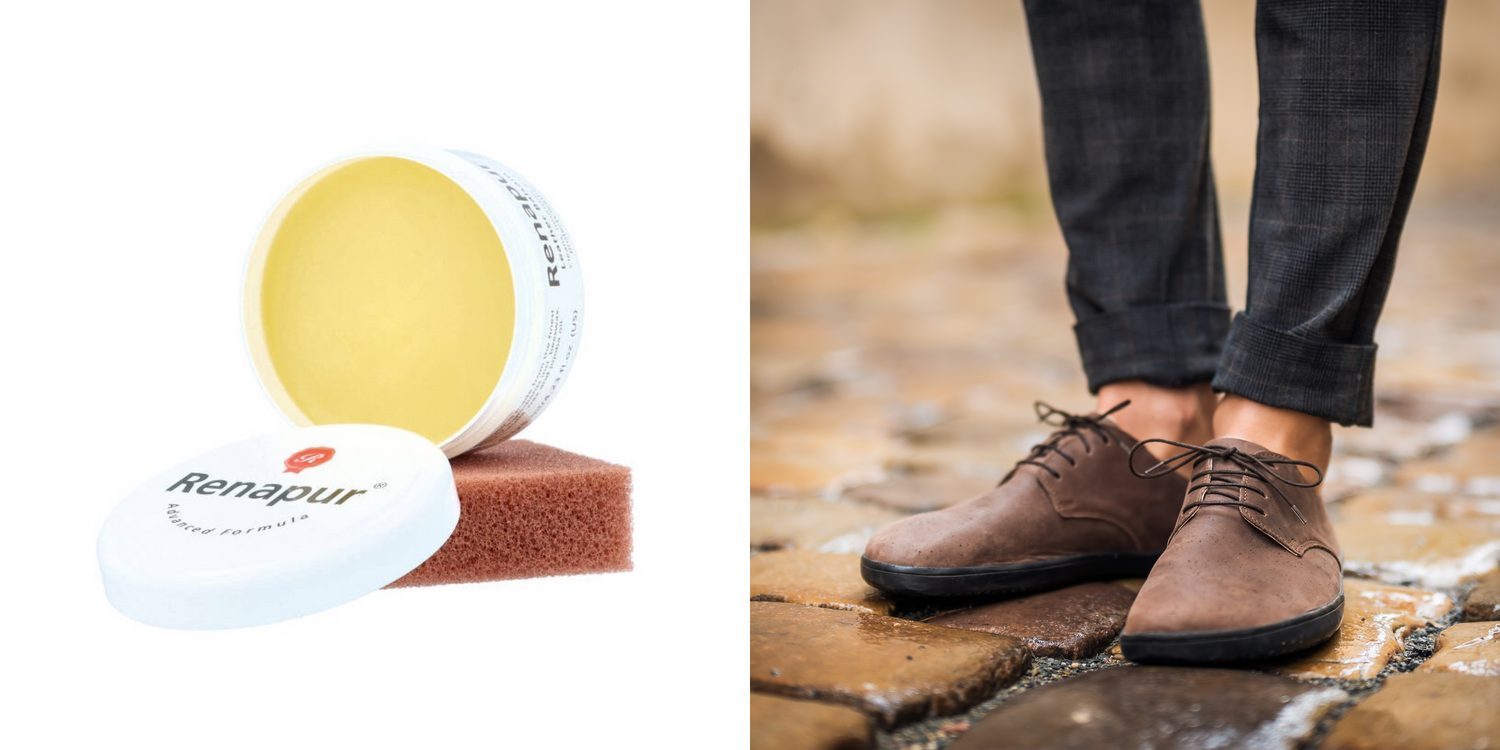 Don't forget to impregnate
A spray impregnation is suitable for all types of leather. It prevents water from seeping in and dirt from settling in the leather to make it easier to remove. Apply impregnation only on dry shoes at least every two weeks, if worn regularly. A way or paste impregnation lasts for up to six weeks.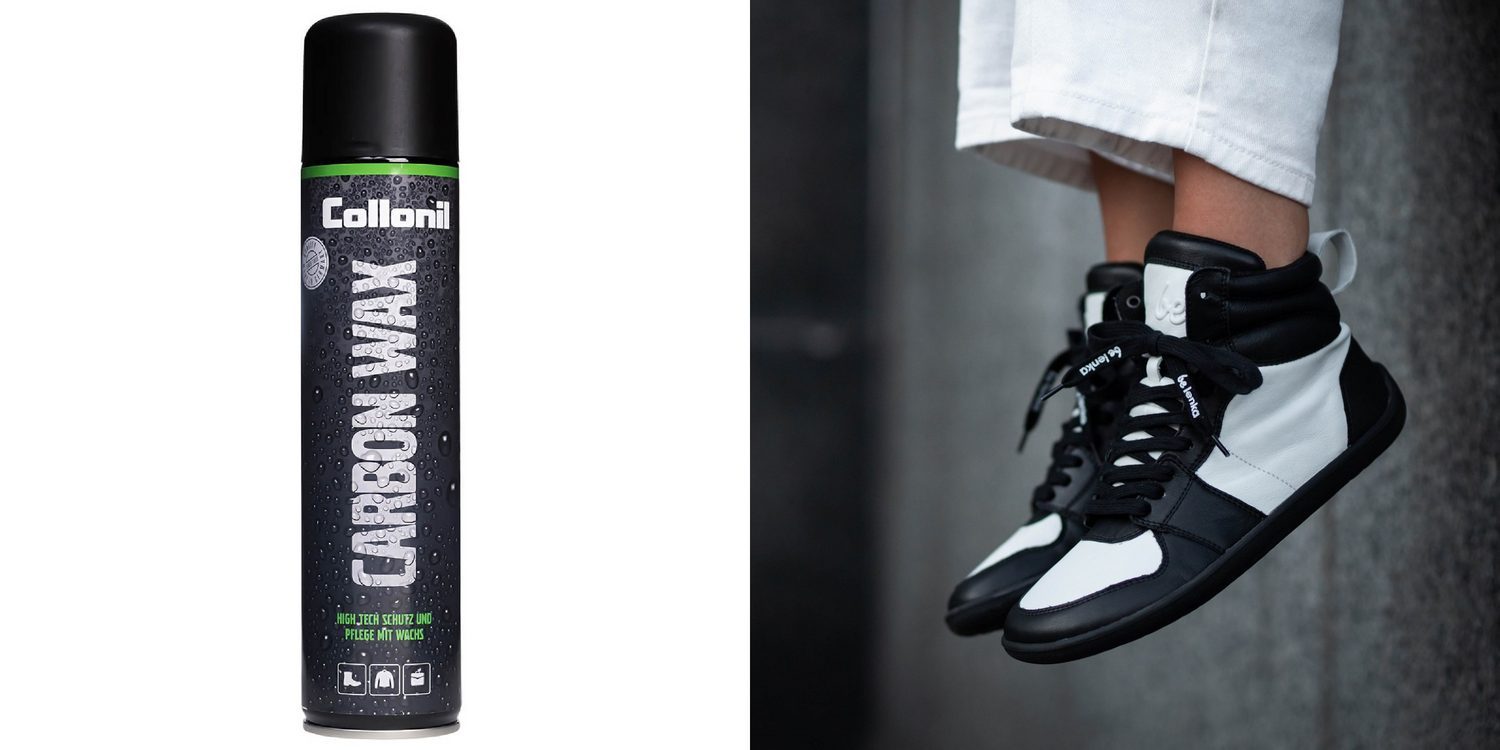 Good care pays off
Even though leather barefoot shoes require slightly more attention than textile sneakers, there's definitely a reward in the end. If you put them on with caution, clean them gently and apply a cream or wax from time to time, they will look like a brand new pair for years. And that is definitely worth the investment of both money and time.
Where will your footsteps lead next?
Related Items