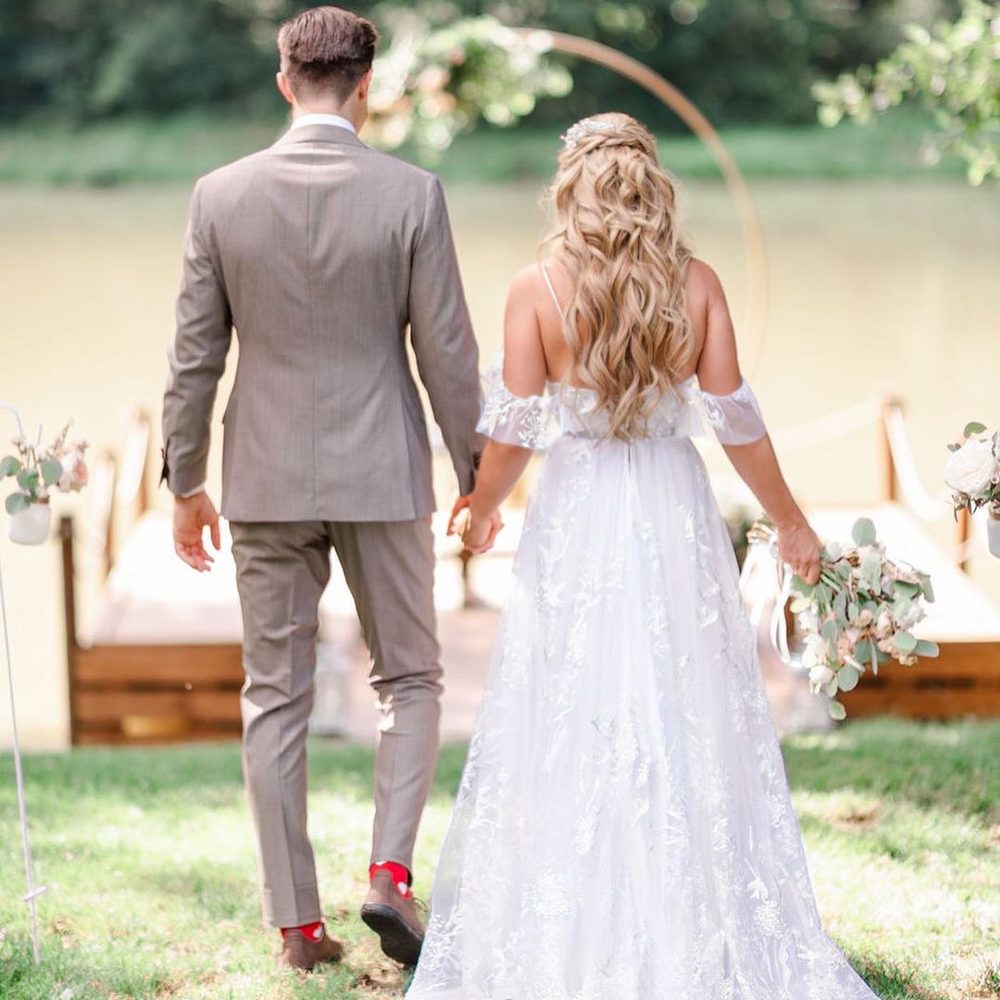 Do you hear wedding bells? Don't give up on barefoot shoes on your big day. We'll help you choose
You're getting married and not sure what shoes to choose for the big day? No matter if you prefer sneakers or flats, you'll surely find the one among barefoot shoes.
Your wedding shoes should go with your dream dress or suit, but they should also reflect your personality. If you wear barefoot shoes regularly, you don't have to give them up on your wedding day. And you don't have to choose classic dress shoes. Don't be afraid to let your imagination run wild and choose footwear that suits you perfectly.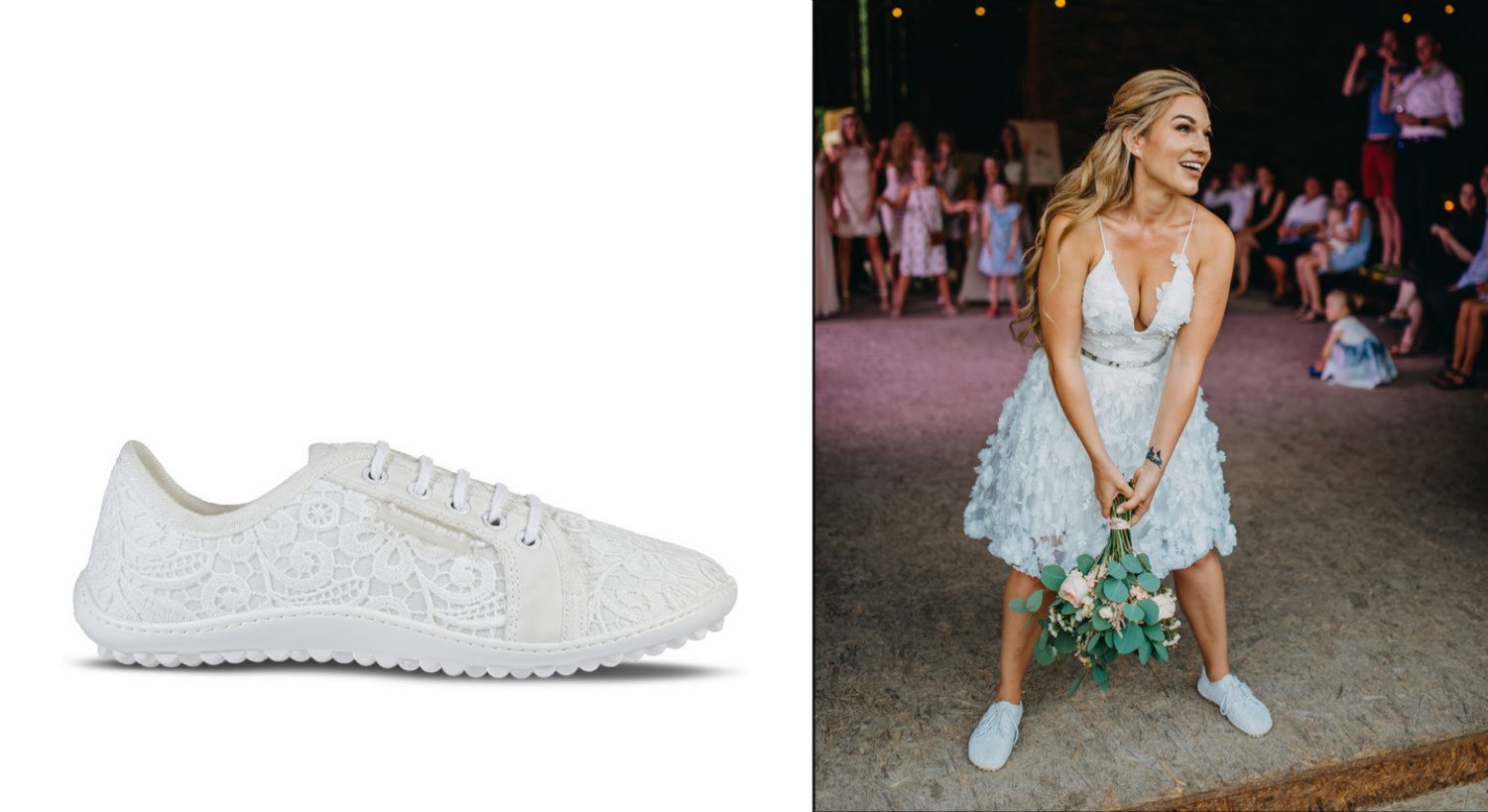 Match style with your partner
We bet that you want your big day to be perfect to the last detail. It's understandable – something like that comes only once in life (mostly). The couple has jitters long before the wedding itself and thinks about the location or what food to serve to their loved ones. Especially women can spend long months by choosing ideal dresses and shoes.
When it comes to wedding attire, including shoes, you should match the style with your future spouse. Let's be honest – it would probably look unusual if the groom stood at the altar without a tie in sneakers, while the bride arrived in a Cinderella dress with stiletto shoes.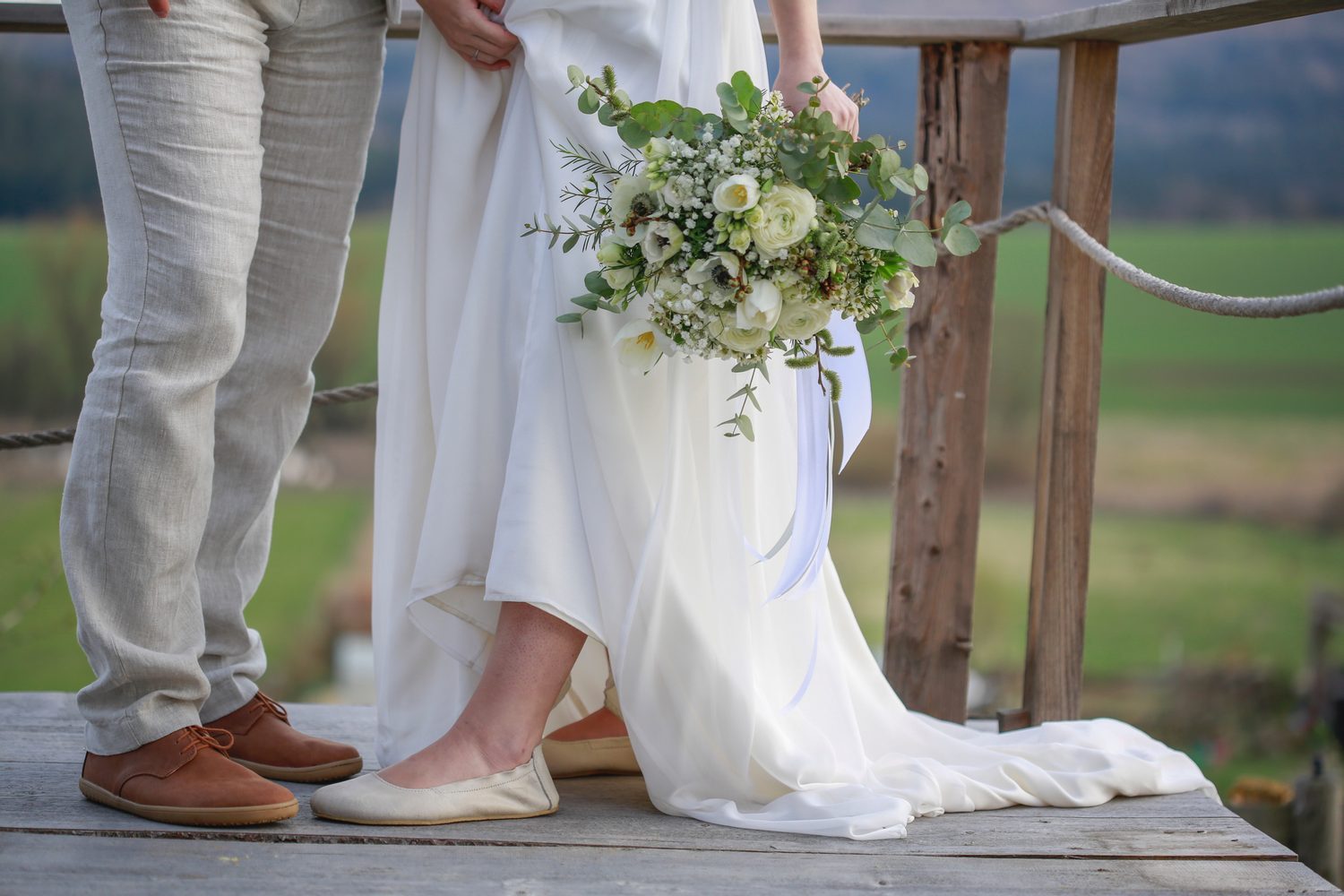 Photo: Bohynim.cz
Don't forget about comfort
On your wedding day, you should feel comfortable and relaxed more than ever. But if you have been married before, you know that it's nearly impossible to stay calm and collected throughout the day. And if you'll be wearing shoes that hurt your feet or slip off, you'll feel even less confident. When choosing your wedding barefoot shoes, keep in mind that they have to be beautiful, but comfortable as well.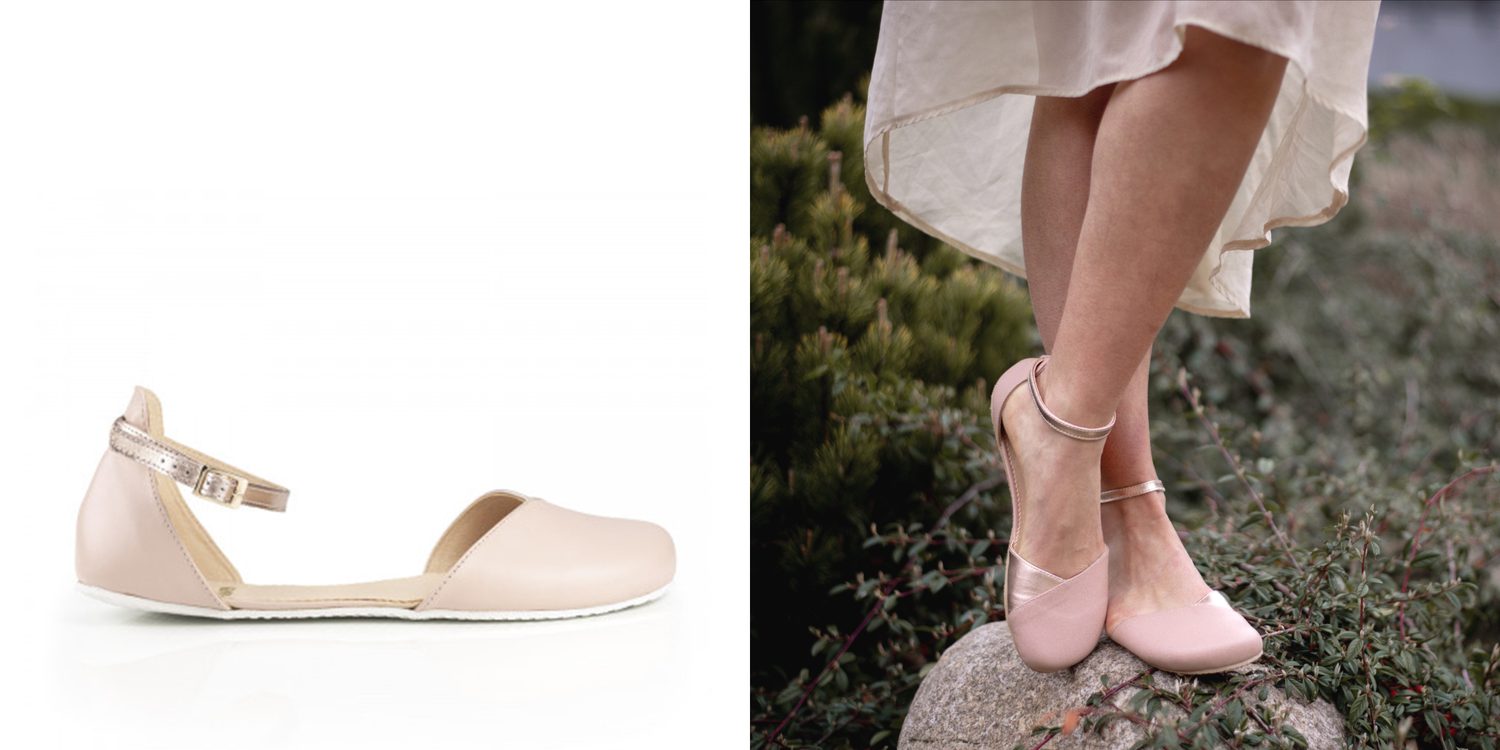 There are two options – either you wear shoes you have bought some time ago, or you purchase a brand new pair. If you wear an older pair, you can be certain that you can walk in them from morning till night. If you want to get "something new" for your wedding, be sure to try them on before the big day. Wear them for at least a few days to break in them and find out whether they hurt your feet or cause swelling (that may occur mostly in summer).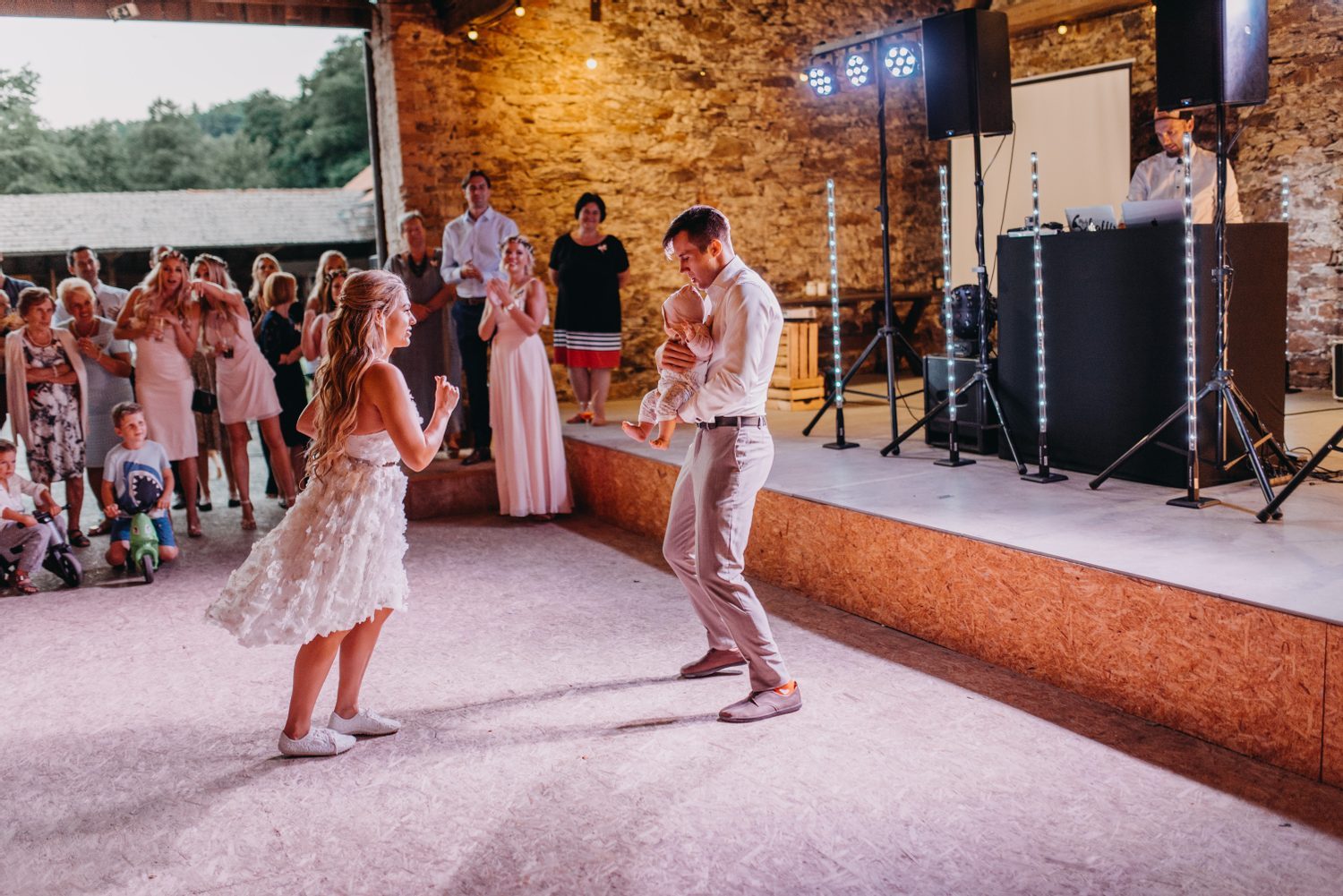 Don't be afraid of colours
No one says the bride must wear white wedding shoes and the groom has to stick to black. Nude or silver slippers may give a splash of elegance to a bridal outfit. But don't be afraid of other colours, pastel or bold. They can brighten up your attire and can match the colour of a tie or a bouquet. And if you're brave enough, you can go one step further and opt for barefoot shoes with bold patterns such as dots, stripes or flowers.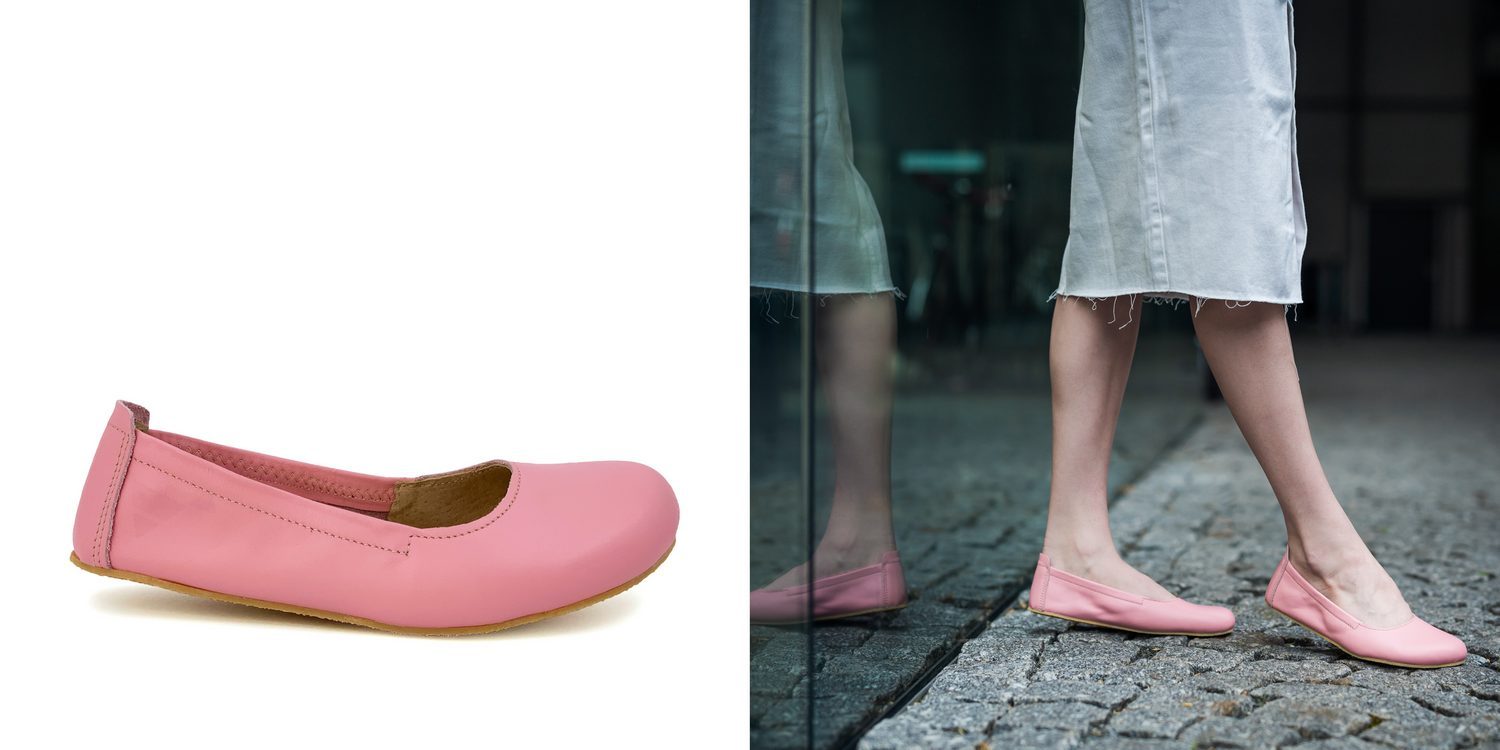 Sneakers don't have to be a taboo
They say you have to wear elegant shoes for your wedding? Those days are long gone! If heels are not your friends, don't yield to social norms and wear sneakers on your big day as well! They guarantee all-day comfort and won't let you down on chilly days.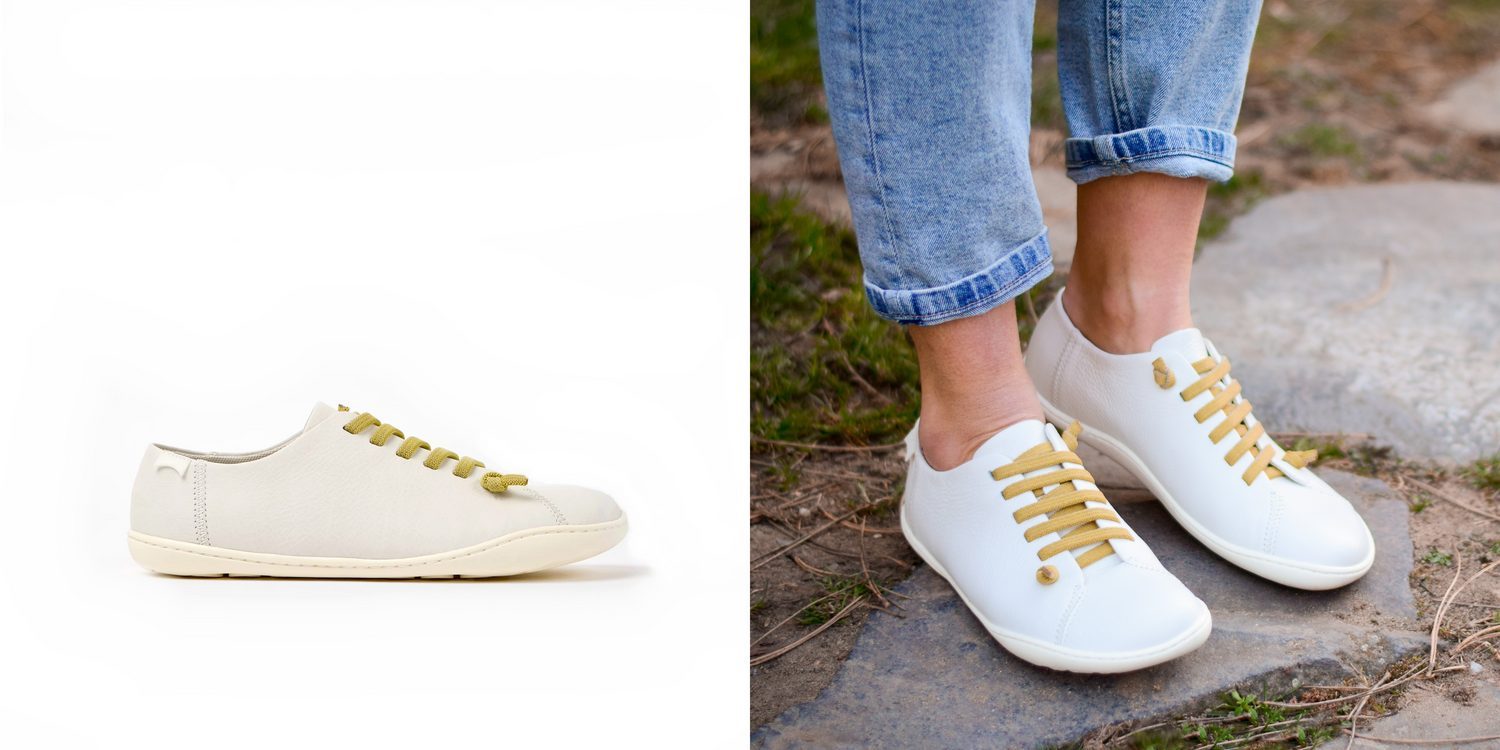 The Camper sneakers are a good choice. You can wear them any day of the year due to their leather construction. On the other hand, summer calls for lighter shoes such as leguano go or leguano amalfi. They are made of mesh and suitable for vegans.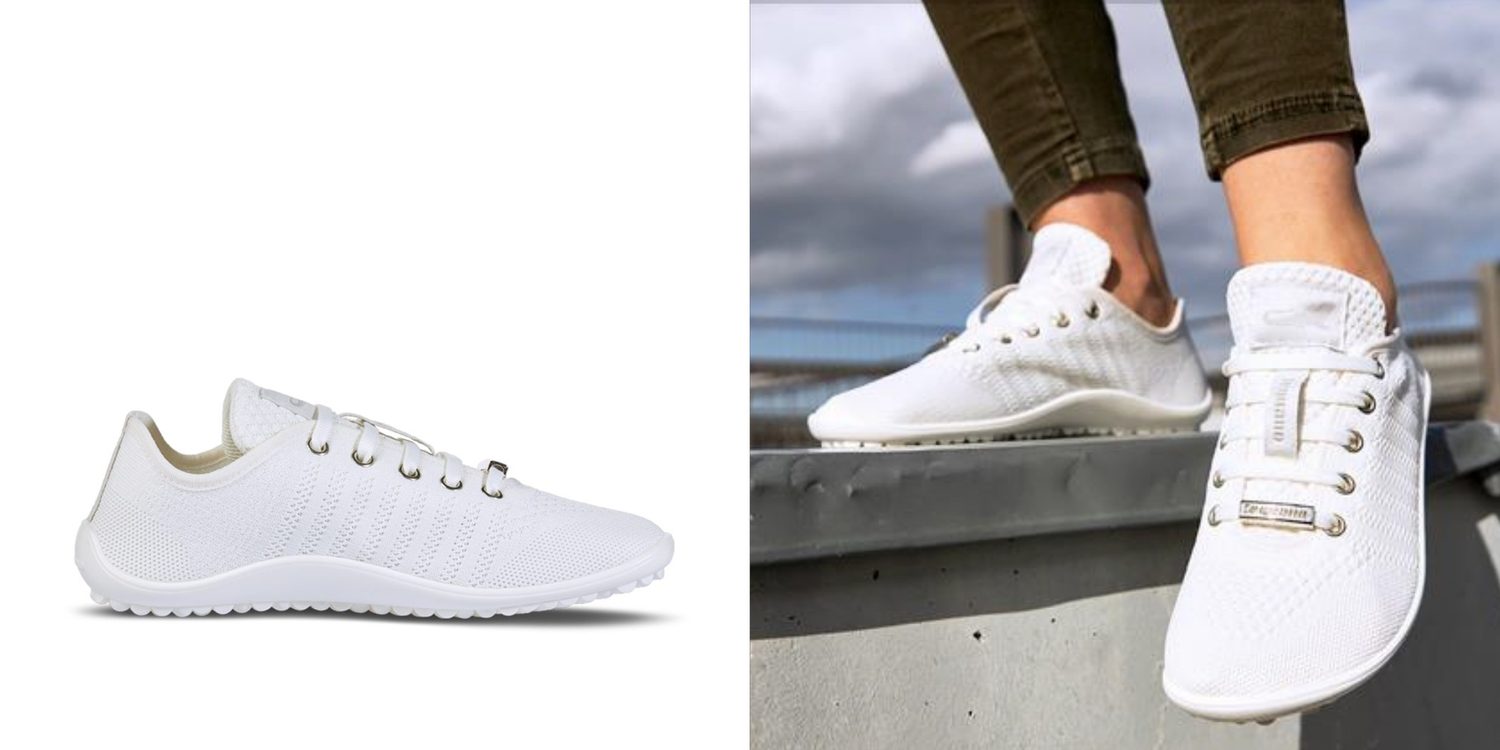 Sandals or flats?
Pretty sandals or flats are a symbol of elegance. If you want to look like a princess on your wedding day and there's a beautiful gown waiting for you in your closet, it would be a shame not to take your time to select good pair of shoes. Barefoot flats or sandals will let you enjoy the whole day in comfort and without any pain. Just make sure to choose a good size to prevent the shoes from hurting your feet or slipping off.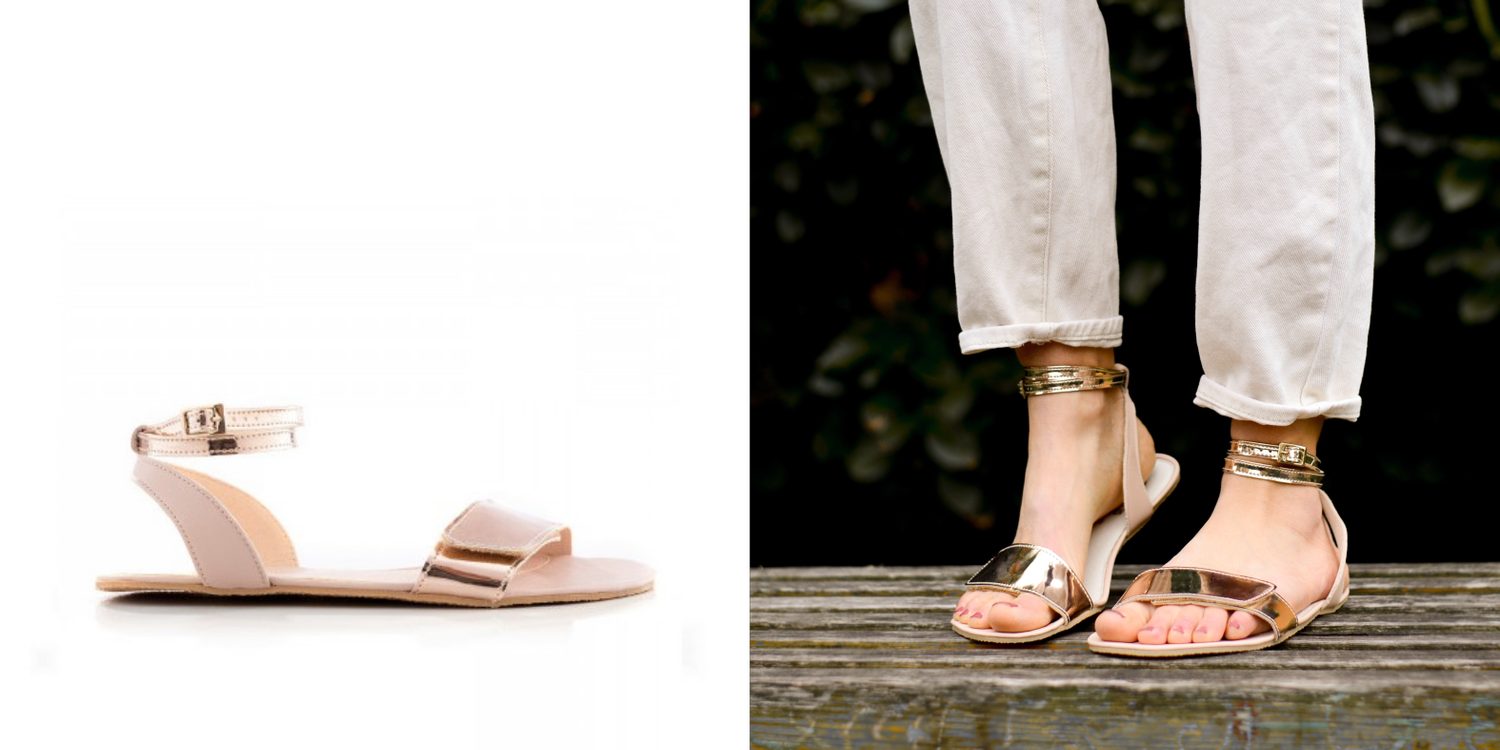 While sandals are ideal for a summer wedding in the open air, flats are suitable for warm spring or autumn days.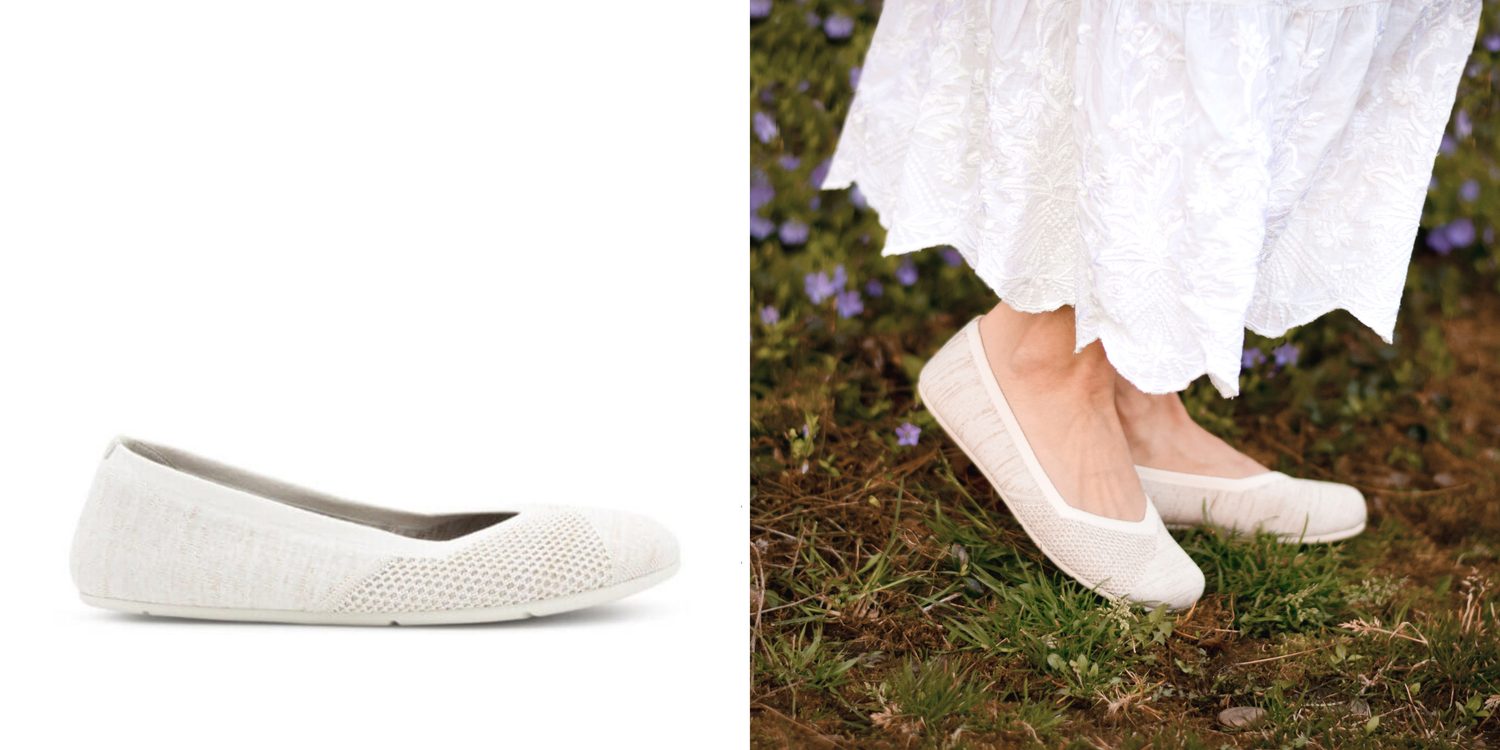 Spruce them up with decorations
Do you like to experiment with fashion? Let your imagination run wild and decorate your wedding barefoot shoes as you wish. Boldly decorated shoes have become a wedding hit. Various feathers, beads, glittering rhinestones or sequins will turn your run-of-the-mill shoes into a dazzling accessory that catches everyone's attention! If you plan to wear "wedding sneakers", you can replace the ordinary laces with a satin ribbon in a colour matching your other accessories.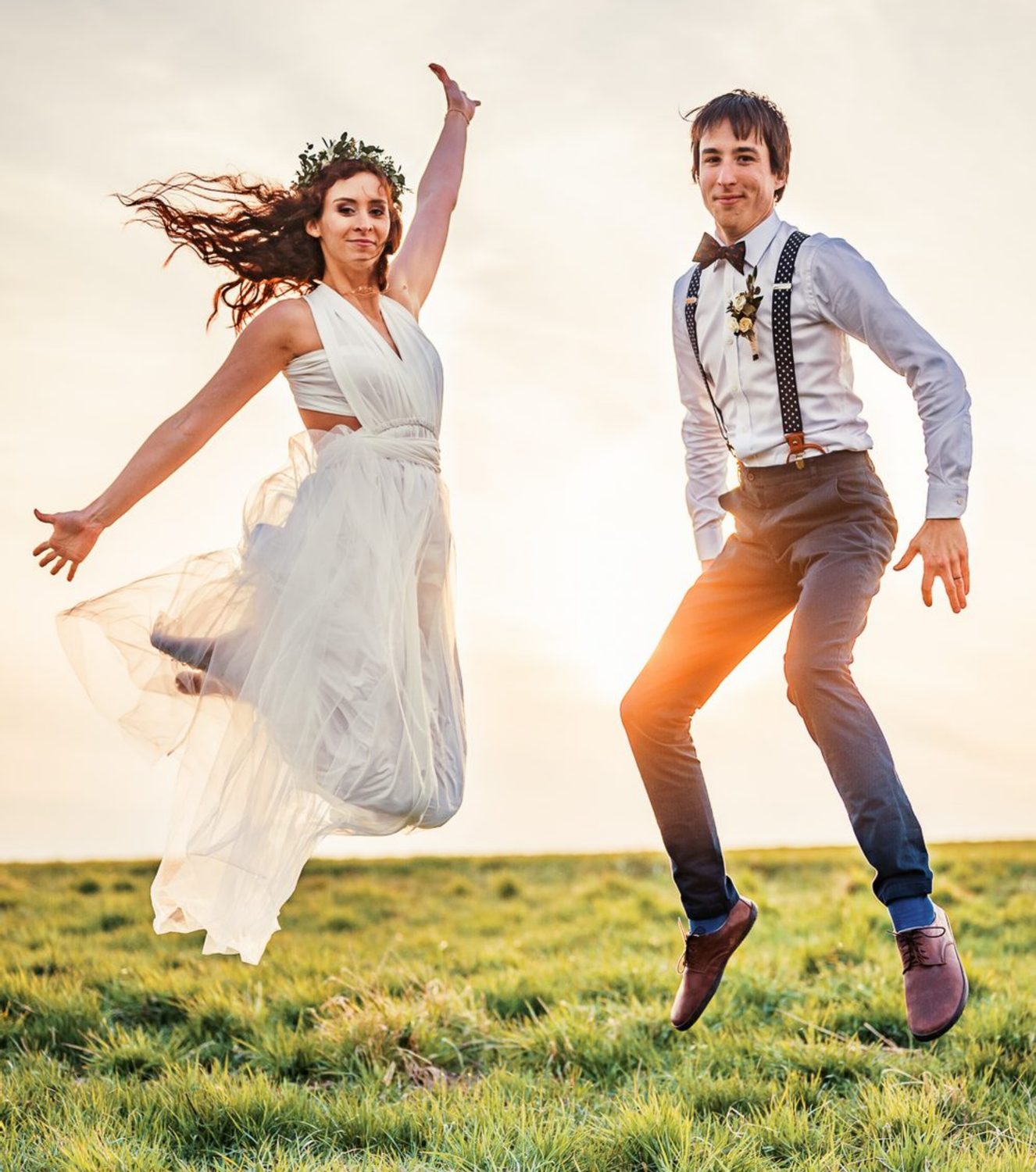 Photo: Matouš Vinš
What are the options for the gentlemen?
Truth to be told, men usually don't put so much emphasis on their outfits as women and settle for simple dress shoes. The Pythagoras by Angles is made of leather and looks very nice. It is available not only in black, but also in brown or beige, so you can easily match it with the colour of your suit.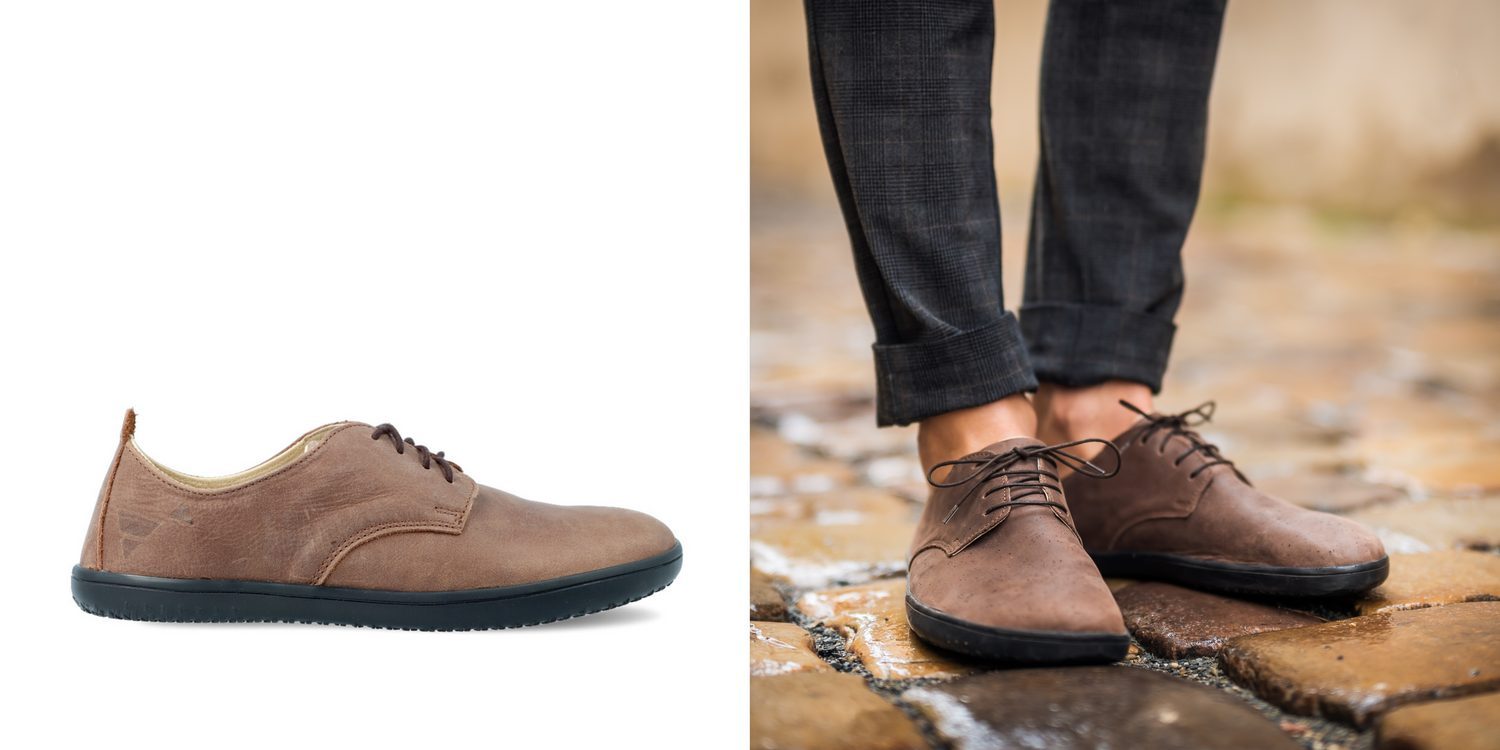 If you prefer vegan shoes, you can go for the Ahinsa Shoes Bindu 2 Bare that guarantees all-day comfort under any weather conditions. Are you getting married in summer in a meadow or a forest clearing? You can either go full barefoot, or wear the GO White by leguano, just like your wife-to-be.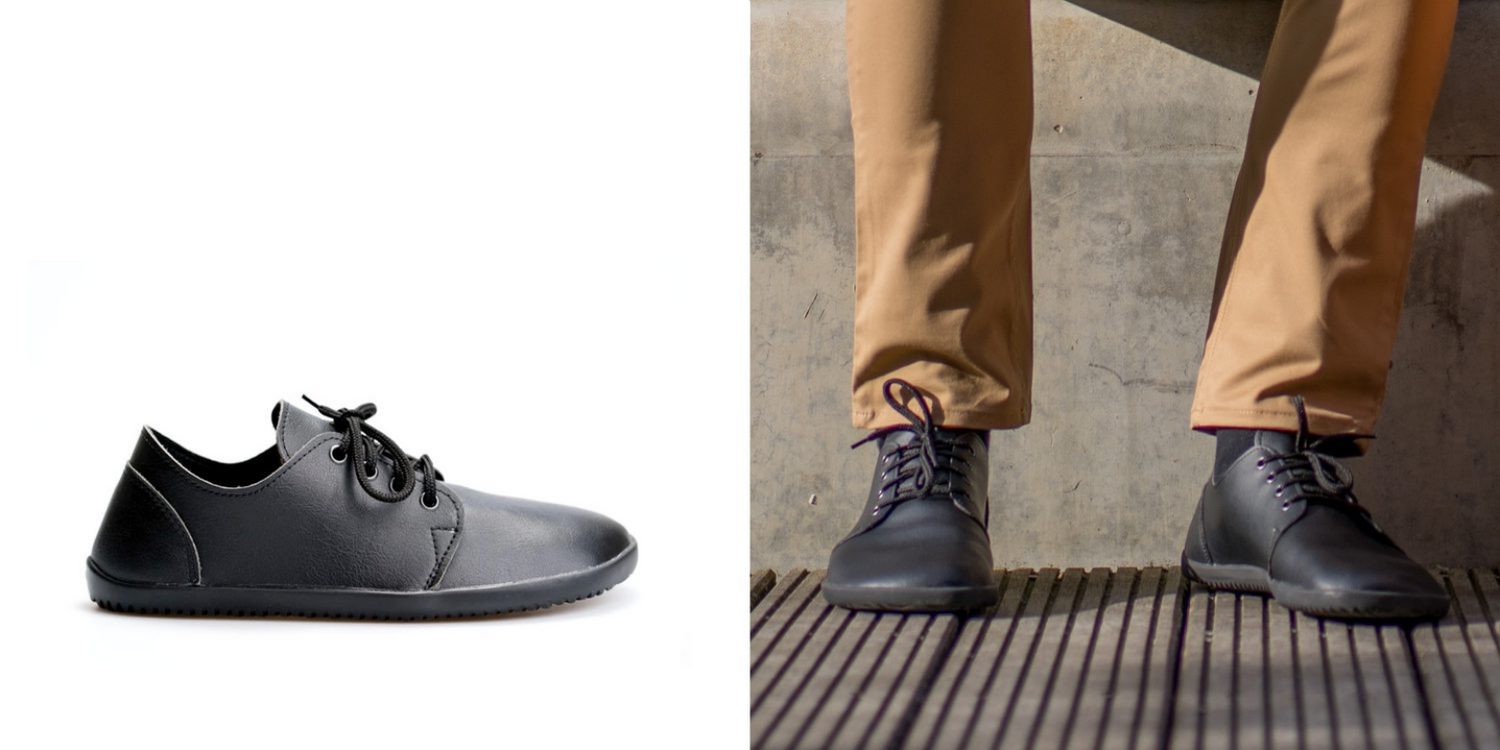 Make your own pair of shoes
Every wedding is different. Your shoes can be very unique if you make them on your own. Yes, you've read it correctly. But there's no need to worry. The Huarachees are not difficult to make, you can find plenty of tutorials on the internet (including YouTube videos). You can add a variety of laces, beads or other decorations to a quality leather or other sturdy material insole, and you're good to go. And if you don't dare to try your hand at shoemaking, search on Etsy.
There are plenty of options for what to wear on your big day. Even if you don't want to give up your favourite barefoot shoes. Do you have any idea what to wear on your wedding day?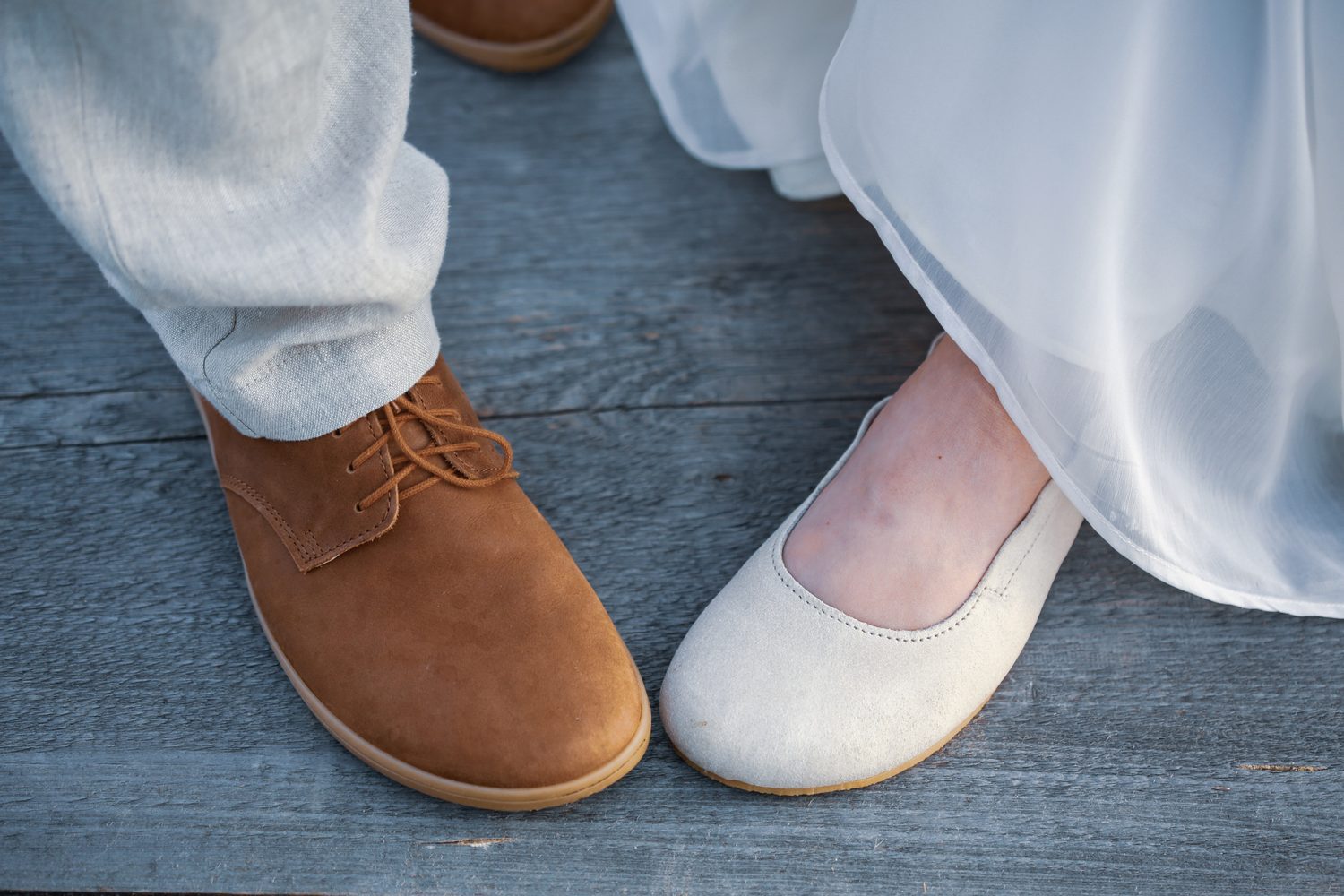 Photo: Bohynim.cz
Where will your footsteps lead next?