Výrobce - RootyRUG
RootyRUG - Senzomotorický koberec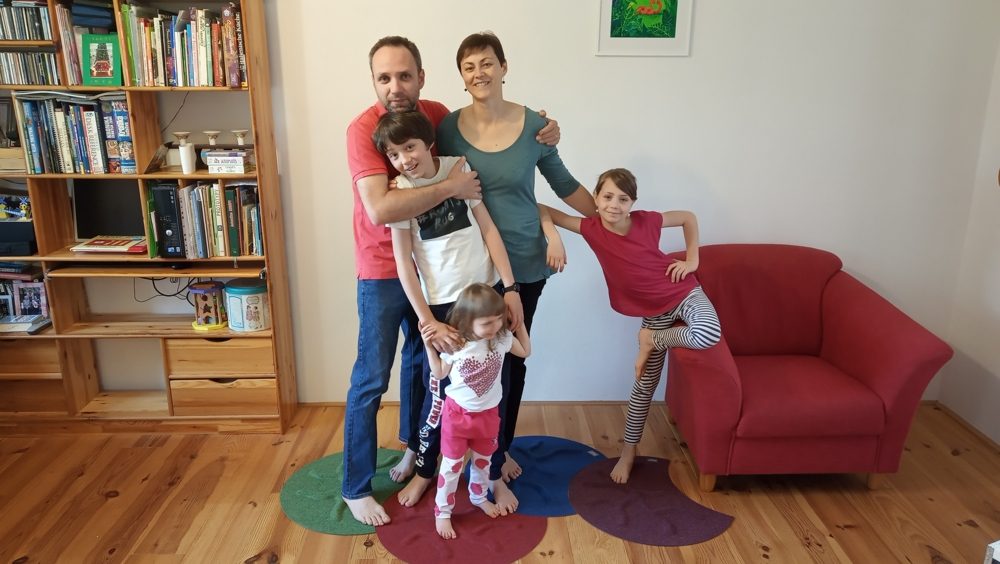 Co o sobě Viktor  RootyRUG říká?
ROOTY vyrábíme na jihu Čech za pomoci vlastní unikátní technologie, ale stále s významným podílem ruční práce. Sami jsme rodiče a chceme zanechat planetu našim dětem v co nejčistším stavu, a proto vyrábíme s extrémně nízkou spotřebou energie, použité materiály jsou výhradně z EU a z 90 % jsou z recyklovaných zdrojů.
Jsme průkopníci v tom, co děláme. Je náročné dělat něco jako první na světě, ale ohlasy našich zákazníků nám potvrzují, že to děláme správně.
Na práci našich lidí jsme velice hrdí, a proto se nebojíme prodávat naše výrobky nejen do Evropy, ale také do zámoří.
RootyRUG je unikátní koberec, který probouzí vaše chodidla k životu. Jeho povrch je nepravidelně hrbolatý a mírně drsný, aby co nejvěrněji simuloval přírodní terén.

Je vhodný pro dětské nožičky i pro dospělé. Neklouže, nestudí, je bezpečný. Je stvořený pro chůzi a cvičení naboso či v ponožkách. Je to perfektní pomocník pro sportovce i rehabilitující pacienty s ortopedickými vadami. Malým dětem pomáhá ke zdravému vývoji nohou. Je používaný a doporučovaný fyzioterapeuty.

Navrženo, patentováno a vyrobeno v ČR.
Jak RootyRUG vidí naBOSo?
Jsme rádi, že v naší republice vzniká takto krásný produkt,
Ceníme si i lokálních dodavatelů, tedy produkt je opravdu šetrný k naší planetě, protože necestuje po celém světě, ale rovnou z české továrny k Vám,
Produkt je velice designový a díky barevné škále si vybere opravu každý,
Má myšlenku, tato senzomotorická pomůcka může tolik pomáhat Vašim nohám.
Hodnocení:
⭐️⭐️⭐️⭐️⭐️ - Nejlepší, Nejširší, Rozumná cena
⭐️ - Nic moc, Úzké, Patří k těm dražším
__________________________________________________________
⭐️⭐️⭐️⭐️⭐️- Kvalita provedení
⭐️⭐️⭐️⭐️⭐️ - Výdrž podrážky
⭐️⭐️⭐️⭐️⭐️ - Vzhled
⭐️⭐️⭐️⭐️⭐️ - Flexibilita
⭐️⭐️⭐️⭐️⭐️ - Váha
⭐️⭐️⭐️⭐️ - Cena