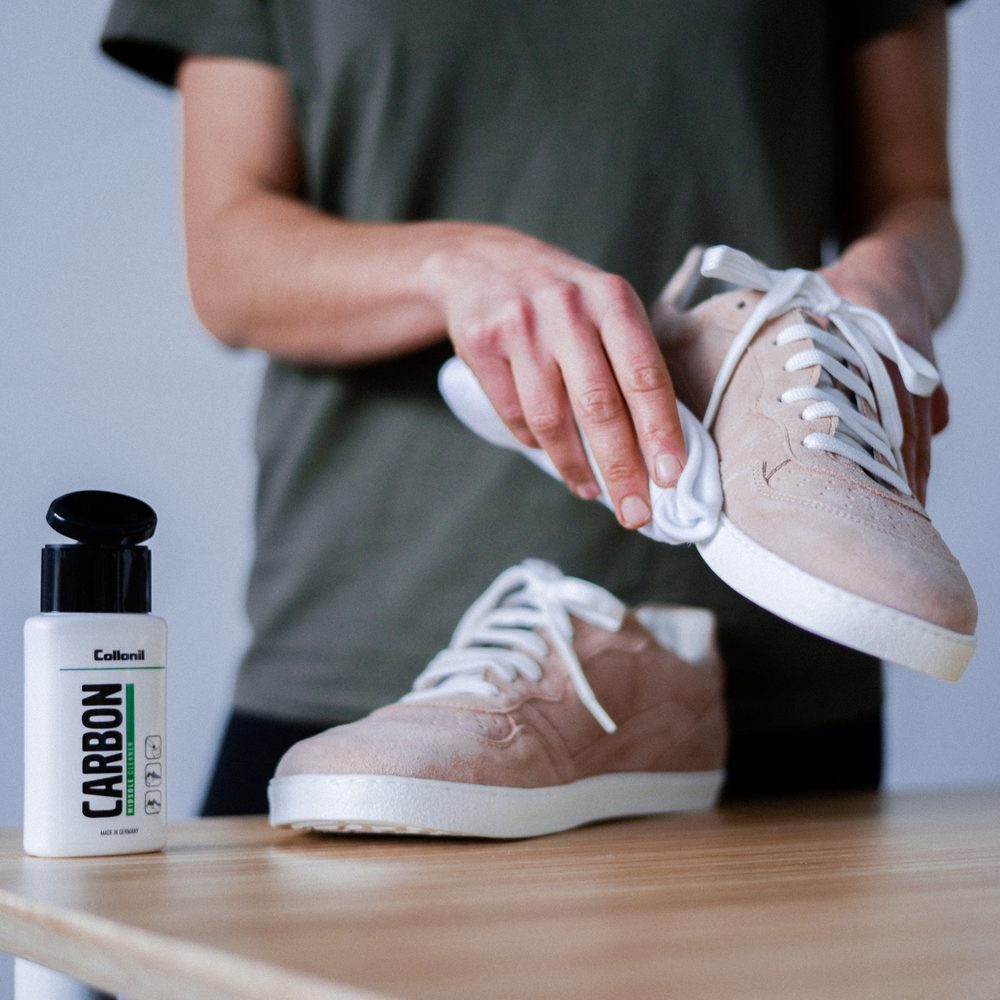 Proper Maintenance Helps to Make Barefoot Shoes Last Longer. Find Out How
 We'll guide you step by step through barefoot shoe care. Each material requires a different approach and products to make your footwear last longer.
If you have invested a considerable sum into your barefoot shoes, you probably expect them to stay in shape for a few years. No need to worry. High-quality shoes tailored with precision and care are made to last. Whether you wear them as sandals to the office, give them a beating on your morning run, or take them on an outdoor adventure. But there's one condition – your footwear requires proper care on a regular basis.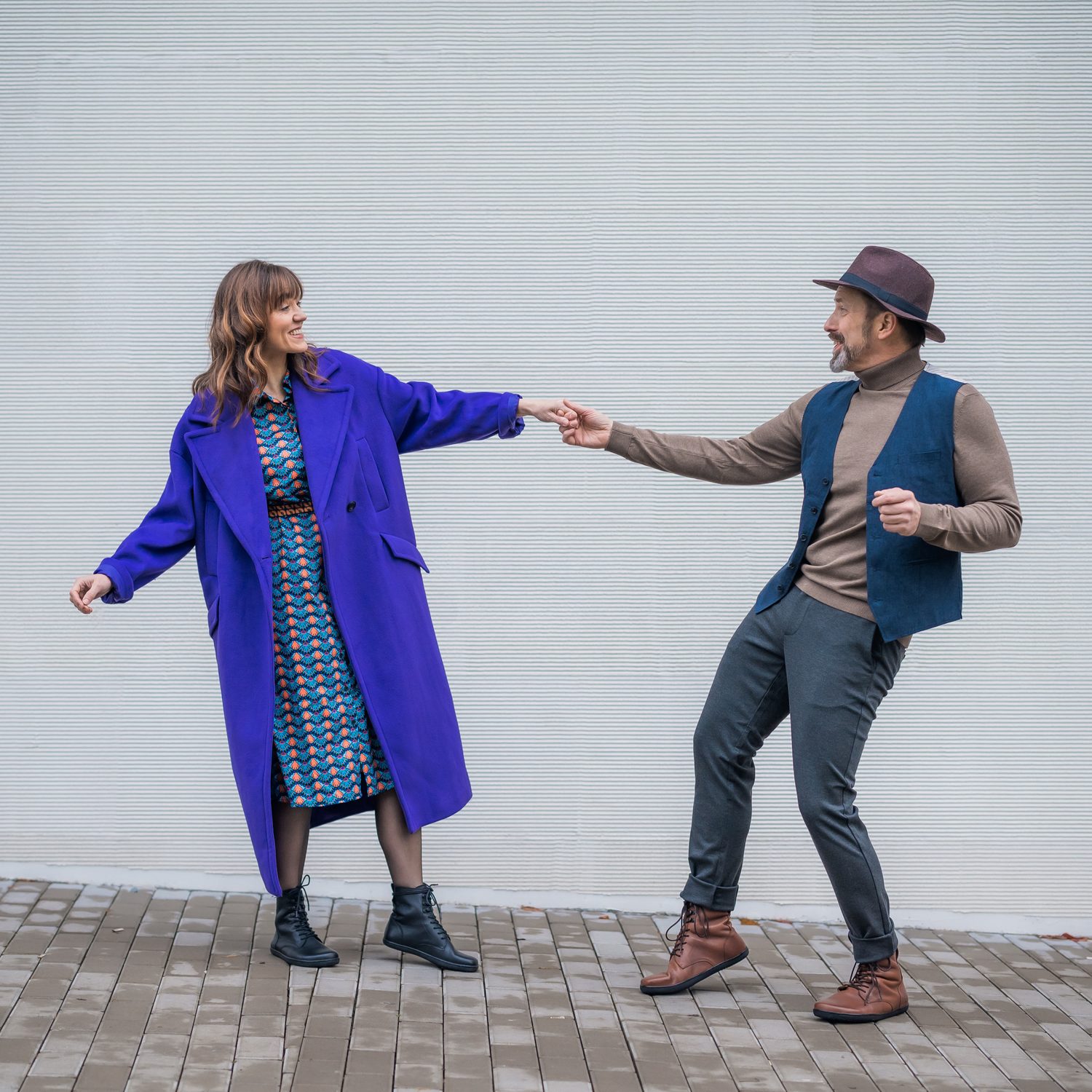 Learn to put your shoes on the right way
The correct way of putting on somebody's shoes is no rocket science. Still, many people underestimate it and put their shoes on without using a shoehorn. Even worse – with their laces tied. Not only may this result in unsightly creases, but your shoes might even get scratched or cracked.
So, what is the right way of entry, you ask? Untie and loosen the laces and slip your foot into the shoes using a shoehorn. Only then it's time to tie the laces. Even if you wear flat shoes or other lace-less types of footwear, be sure to use the shoehorn to avoid any damage.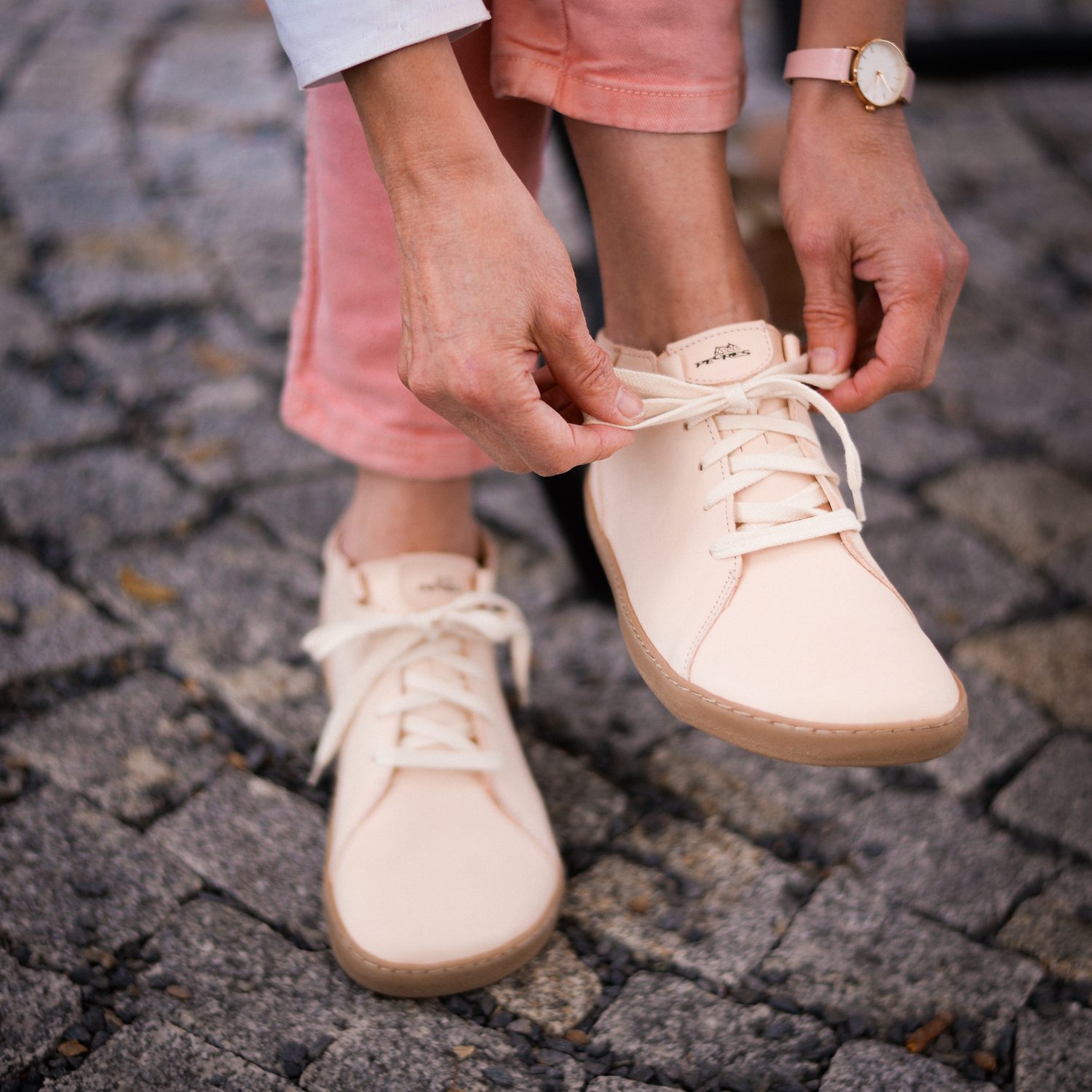 Ged rid of unpleasant odour
It doesn't have to take a challenging workout at the gym or a day hike to cause your shoes smell unpleasantly, especially when you're under a lot of stress. Either way, Odour Absorbers by SMELLWELL ORIGINAL will come to the rescue. These convenient textile bags contain a mixture of minerals and absorbents. Simply insert them into your shoes at the end of the day and let the smell disappear!
You can also use special shoe deodorants such as COLLONIL BREEZE to prevent unpleasant odours from developing in the first place.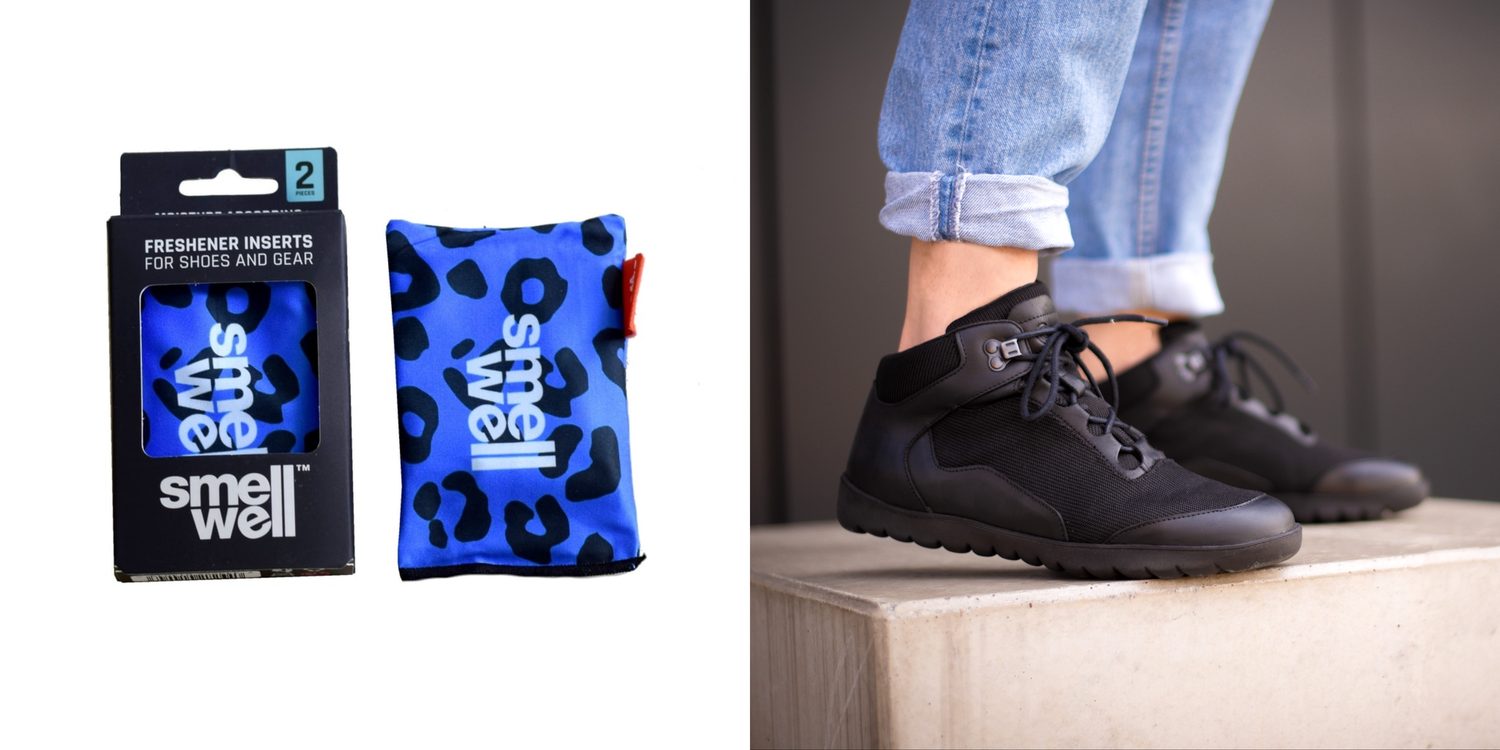 Regular cleaning is essential, but...
Whether you rotate through several pairs of leather barefoot shoes or prefer textile sneakers, you have probably come home with shoes dirty from mud at least once. But remember, using a cleaning agent and a brush or cloth on your barefoot shoes is not the end of it, on the contrary. The care procedure just varies depending on what kind of shoes you're wearing. 
Here's a nifty life hack for you – before cleaning, remove the laces from your shoes. Once your shoes dry, use an impregnation to make them last longer and keep them in good shape. 
Our tip: Cleaning of white soles of sneakers or other barefoot shoes is a breeze with the COLLONIL CARBON LAB Cleaner Foam.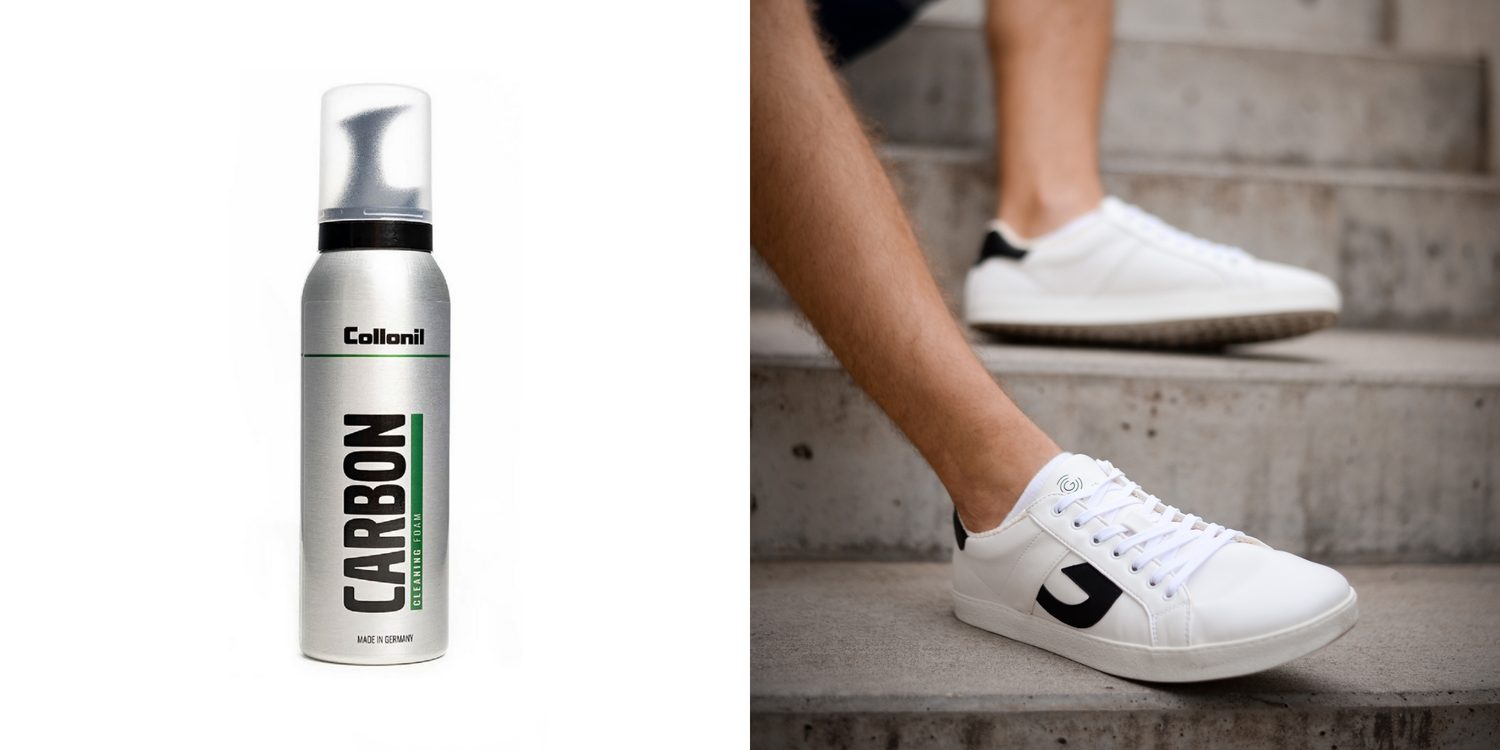 Smooth, buffed and patent leather
While smooth leather withstands pretty much anything, buffed leather requires more careful treatment. Read more in our article on How to Care for Leather Barefoot Shoes. And what about barefoot shoes made of patent leather? Here, the key to success is regular shoe care.
As soon as you take your shoes off at home, remove any excess dirt using a shoe brush with extra soft bristles to avoid scratching the surface. Use a flannel cloth soaked in soapy water in case of heavy-duty dirt. Once the shoes are clean, it's time to polish them. Similarly to other types of leather, you can finish the ritual with a final layer of impregnation.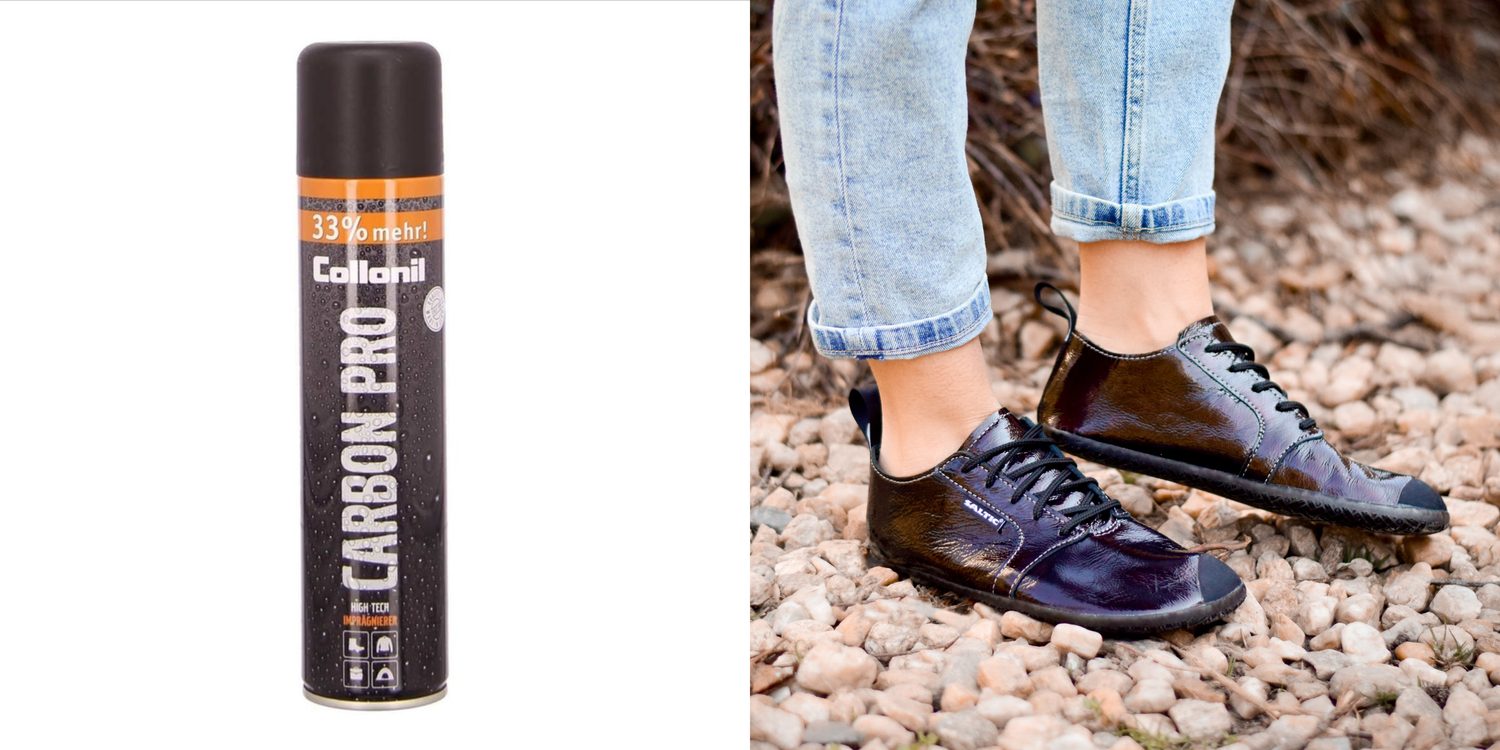 Saltic barefoot shoes
Despite being made of leather, the ethically-made shoes from the Outdoor and Vintero ranges by Saltic require a different kind of care, because they feature a special membrane. Just like shoes made of printed or glitter leather, they don't react well to nourishing creams or balms. So how to care for them properly?
First, brush off any coarse dirt, then wipe them with a damp soft cloth. Once you've dried them well, it's time to put a layer of impregnation (again, about twice a month is enough). The Saltic shoes come with an impregnation and a stylish bag already packed.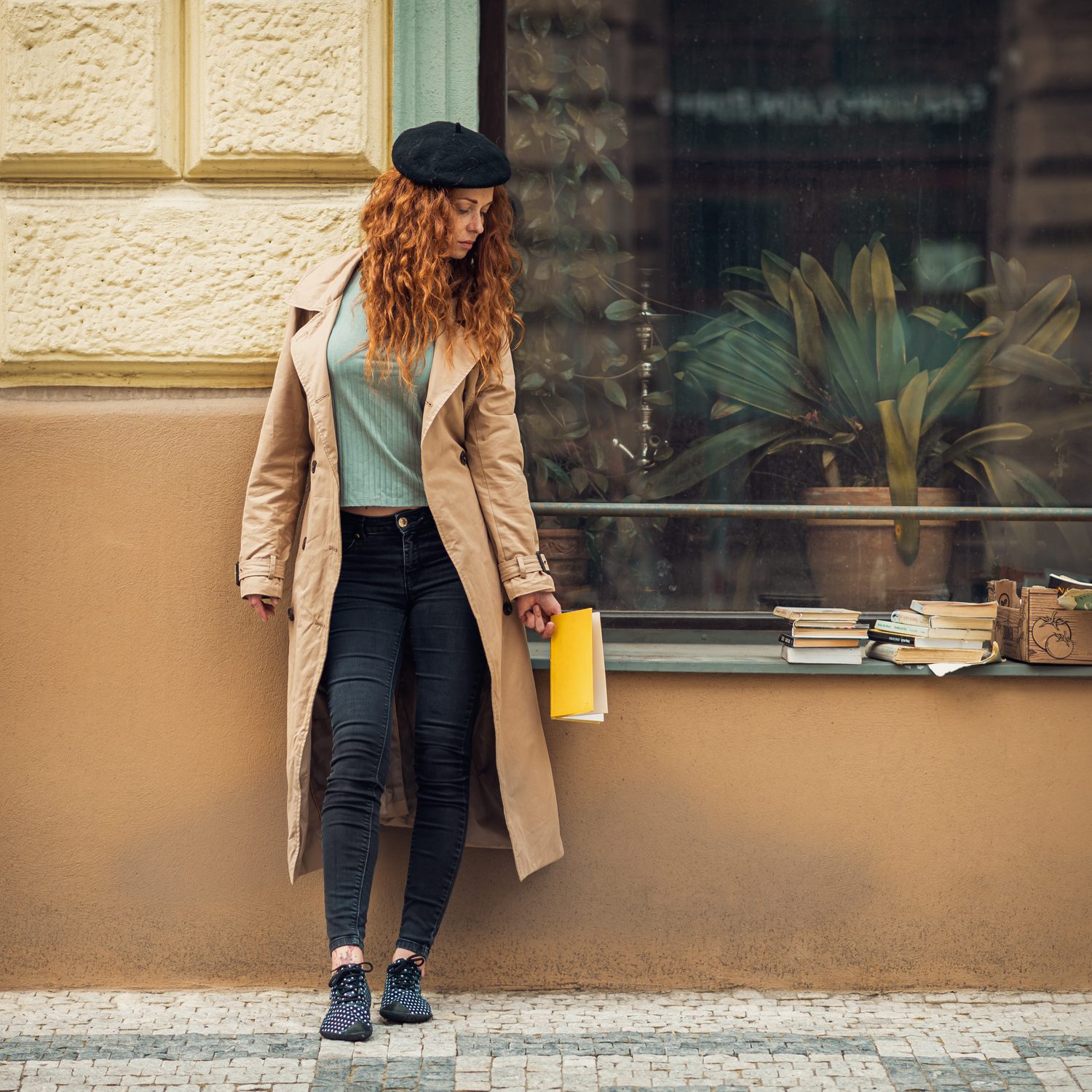 Shoes made of (non)woven natural fabric
No matter if your footwear is made of organic cotton, hemp canvas or other natural fabrics, avoid machine washing and drying in direct sunlight or near sources of heat. When cleaning the shoes, first use a brush for coarse dirt, then clean the shoes with a damp cloth and mild soap, and don't forget to finish off with a layer of impregnation.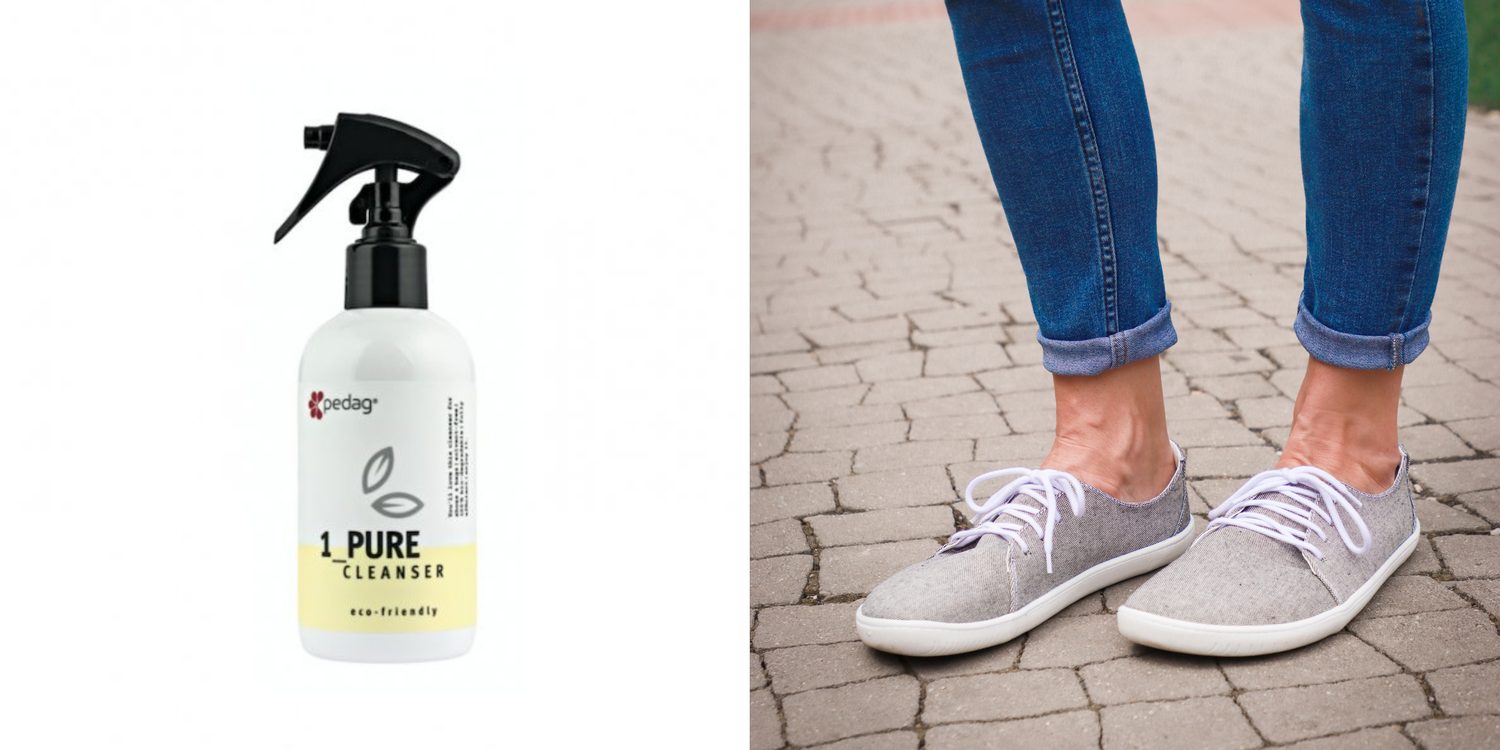 Leguano barefoot shoes
leguano is a brand of extremely flexible shoes that can be machine washed without fear of losing the warranty (unless stated otherwise in the care instructions). Before washing, be sure to use a brush to remove any coarse dirt, wipe them with a damp cloth, place them in a wash bag and finally in the washing machine. Select the gentle programme at 30 °C, wash the shoes without fabric softener (and without using the dryer) and after each wash, treat them with COLLONIL CARBON PRO Impregnation.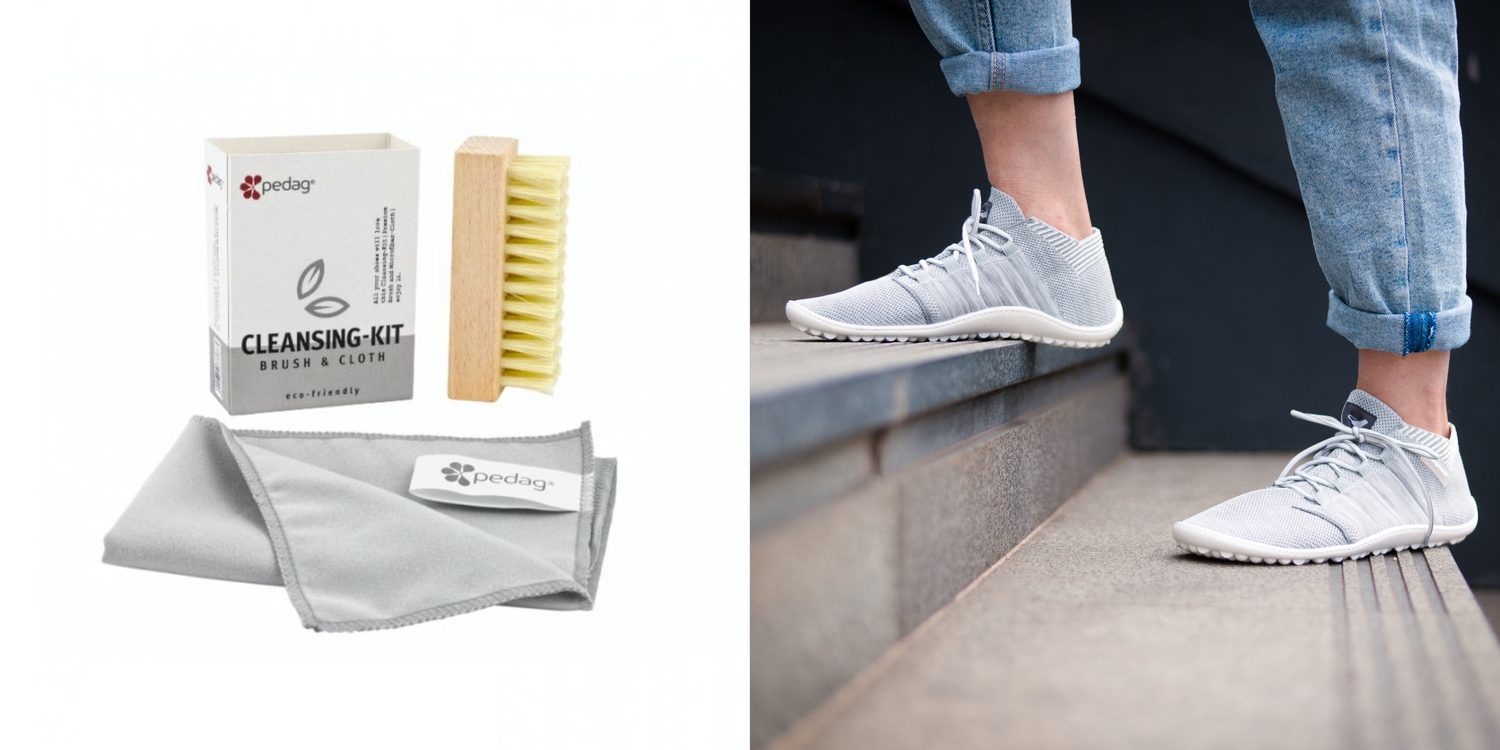 Polyester barefoot shoes
How to properly care for shoes that are made of polyester, such as Xero Shoes? Clean them only by hand, with warm water and mild soap, and only after using a brush to remove coarse dirt. For heavy-duty dirt, use PEDAG COMBI SET foam. Although no nourishment is needed here either, be sure not to skip the impregnation, which will increase the shoes' durability.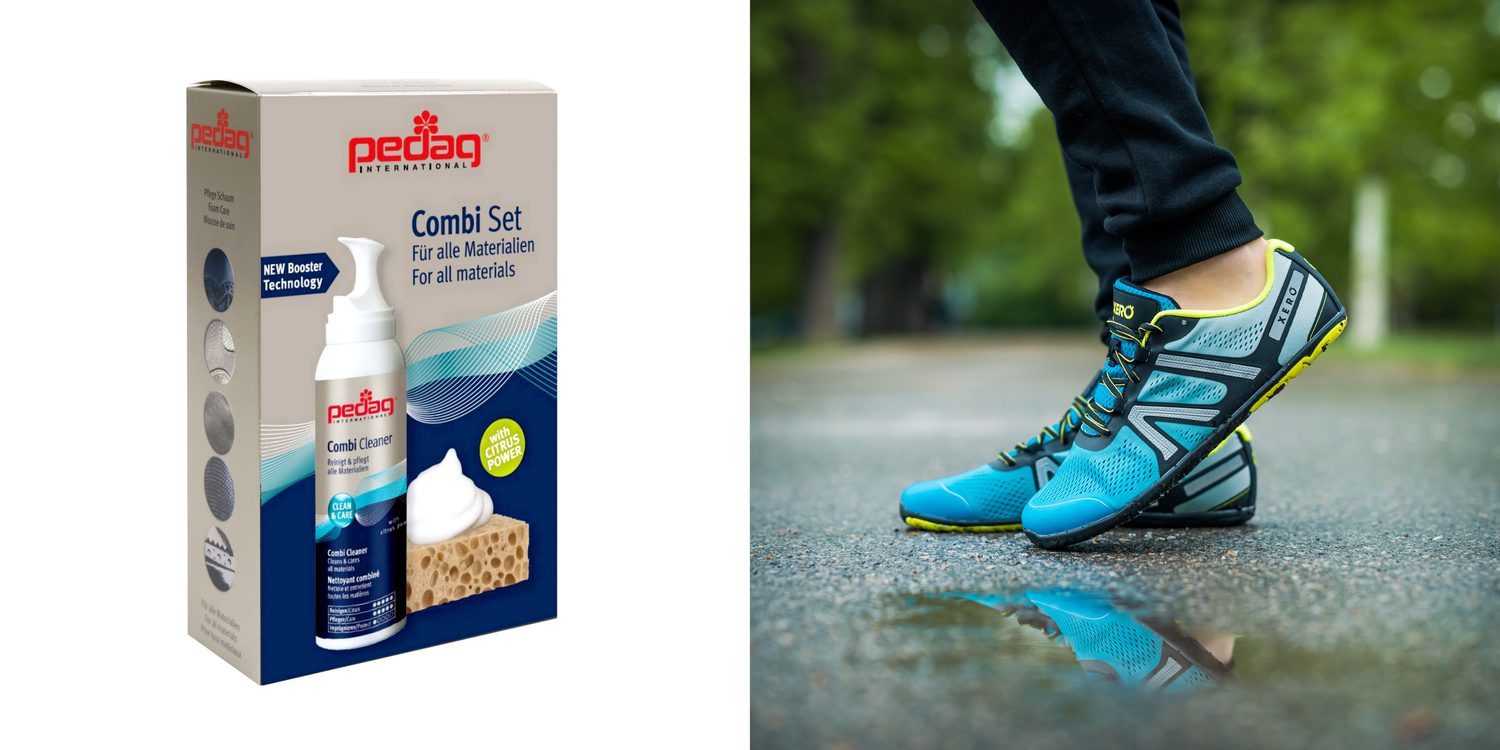 Vegan "leather"
Vegan leather (don't confuse it with cheap artificial leather) is nothing new on the barefoot market. It resembles genuine leather in appearance and is made to create footwear such as Ahinsa shoes, which feature great waterproof properties, as well as long-lasting durability. Vegan leather is relatively low-maintenance. Mud and other dirt can by simply wiped off with a damp cloth. Apply impregnation right after.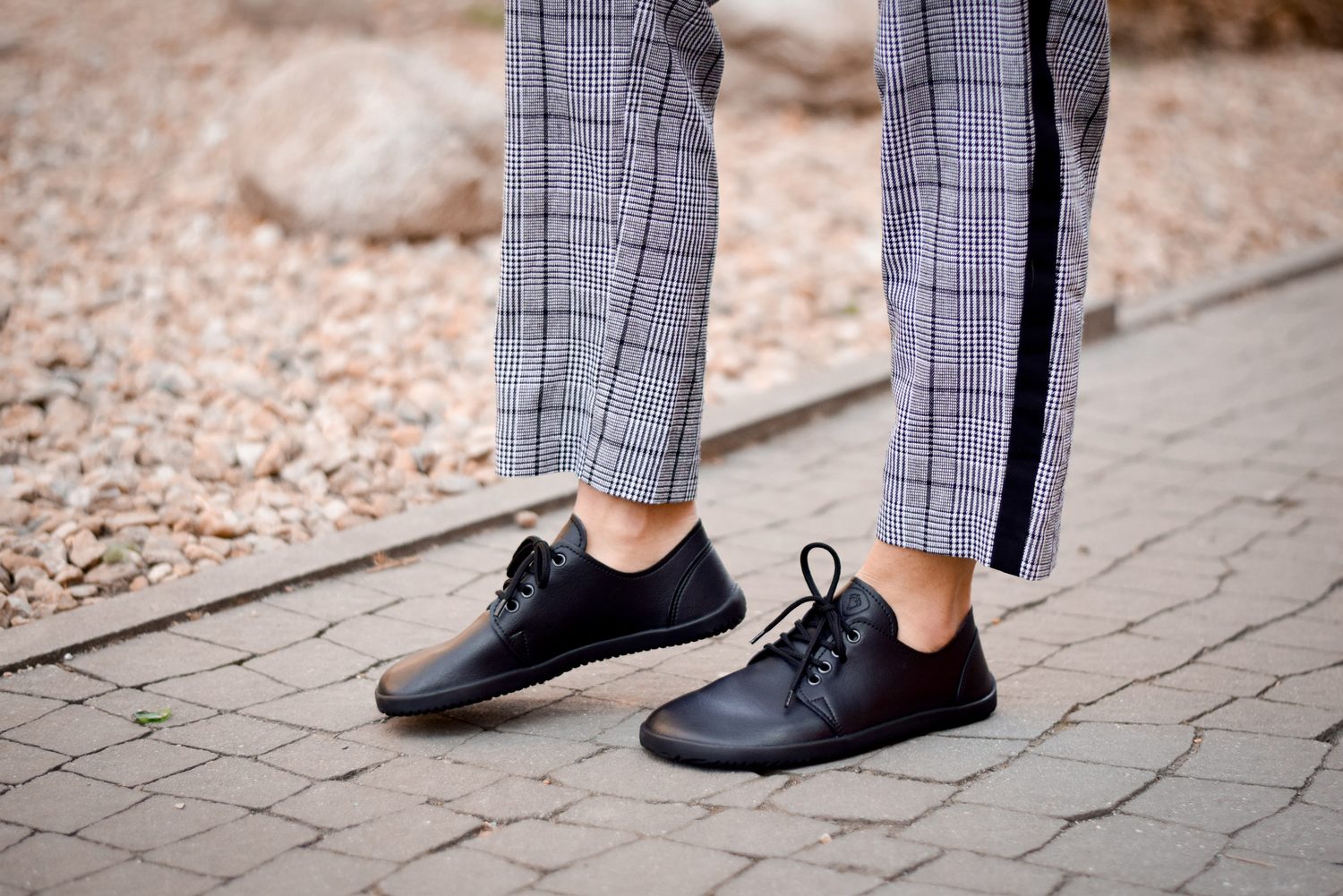 Shoes with waterproof membranes
Barefoot shoes with membranes should also be cleaned carefully before proceeding to the next step. Use a brush to remove coarse dirt, then wash them with lukewarm water using COLLONIL CARBON COMPLETE foam, which creates a protective layer at the same time. Finally, let them air dry. If you want to use a nourishing product for your leather shoes, choose only products that don't contain any grease – this would cause the membrane to clog.

Slipstop sock shoes
The trendy Slipstop sock shoes are relatively easy to keep in shape. Simply hand wash them in soapy water after every use, turn them inside out and leave them to air dry. Resist the urge to put them in the washing machine or dryer, and don't even think about ironing them. Don't use too hot water, detergents or bleach.
Skinners sock shoes
On the other hand, the versatile and minimal Skinners are completely machine washable. Turn them inside out to avoid damaging the fabrics, put them in a mesh bag and select a delicate wash programme at 30°C (feel free to wash them together with your clothes). Once washed, leave them to air dry.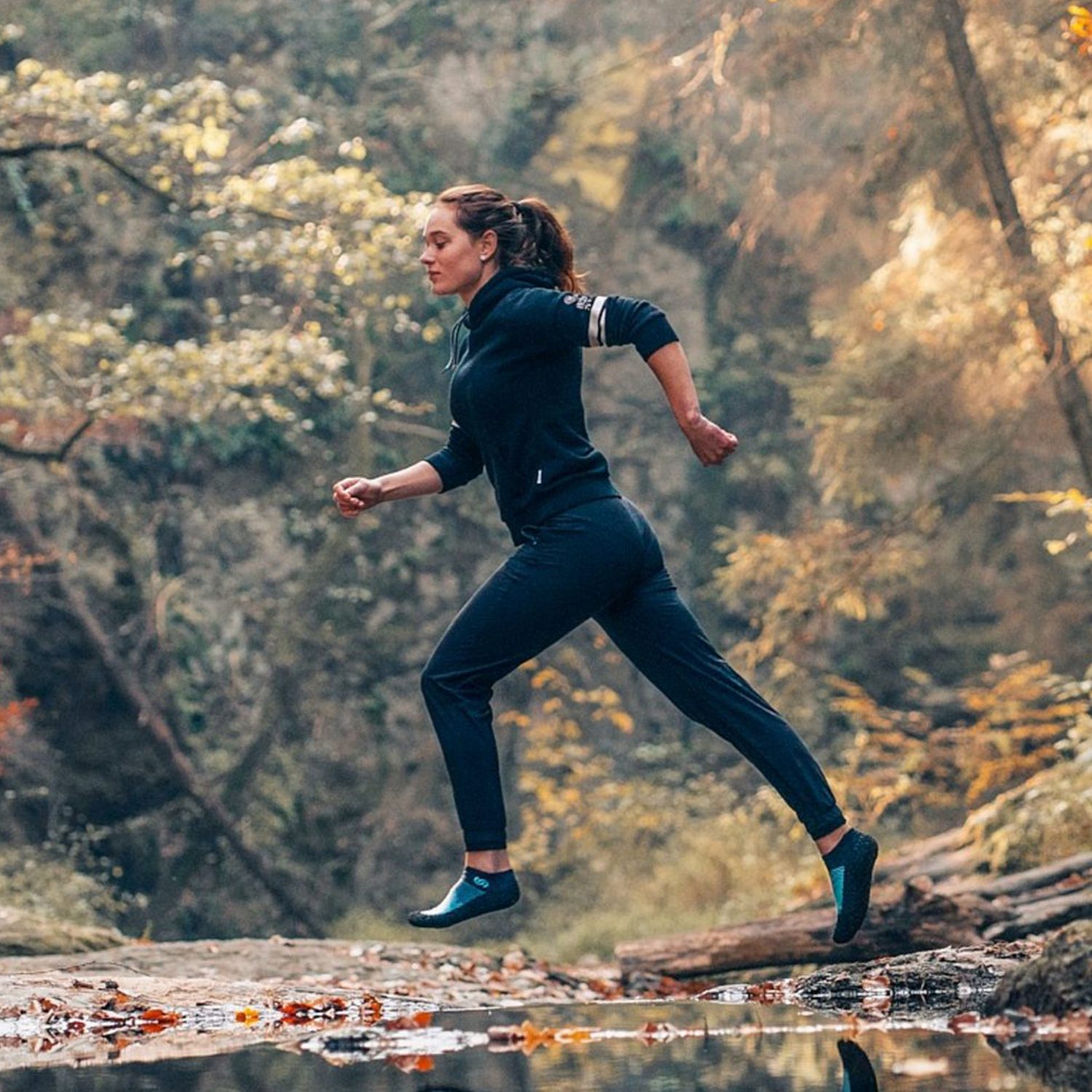 Best ways to dry your barefoot shoes
Try to remember (and don't be shy to admit it) – how many times have you put your barefoot shoes on a scalding heater to help them dry quickly? True, the drying process is much faster, but due to the blazing heat, the shoes harden, change their shape, and leather footwear might even crack.
So, how to dry your shoes without damaging them? Simply put a crumpled old newspaper in them and let them dry slowly at room temperature. In case of very wet shoes, this takes about three days.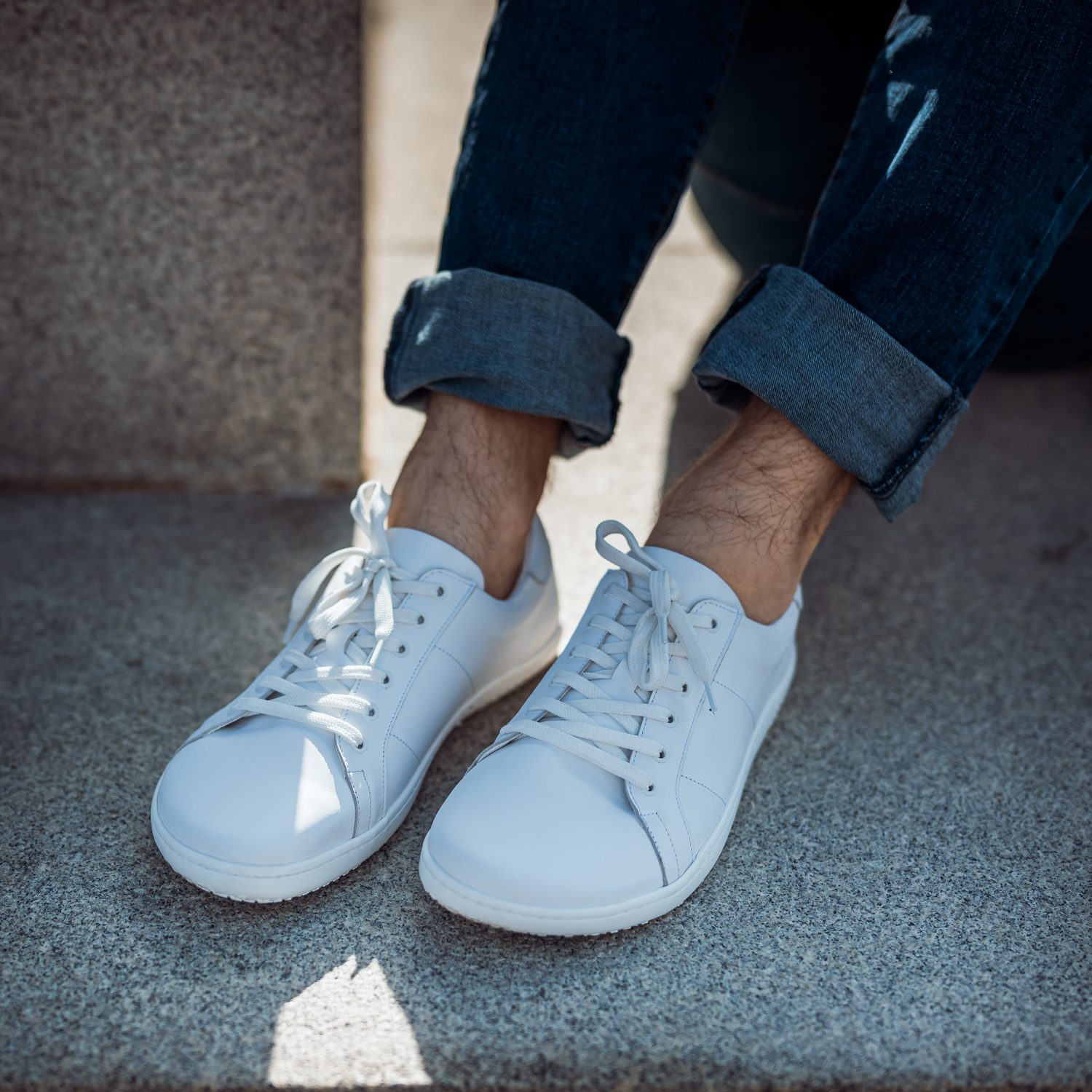 naBOSo care tip: Dry white shoes in a dark place to protect them from yellowing.
An investment that pays off
Regular maintenance that includes cleaning, impregnation or waxing takes a few minutes of your time, but in the end, it can significantly extend the life of your barefoot shoes. If you start putting your shoes on with extra attention, you're guaranteed to keep your beloved pair long-lasting even after the warranty expiration.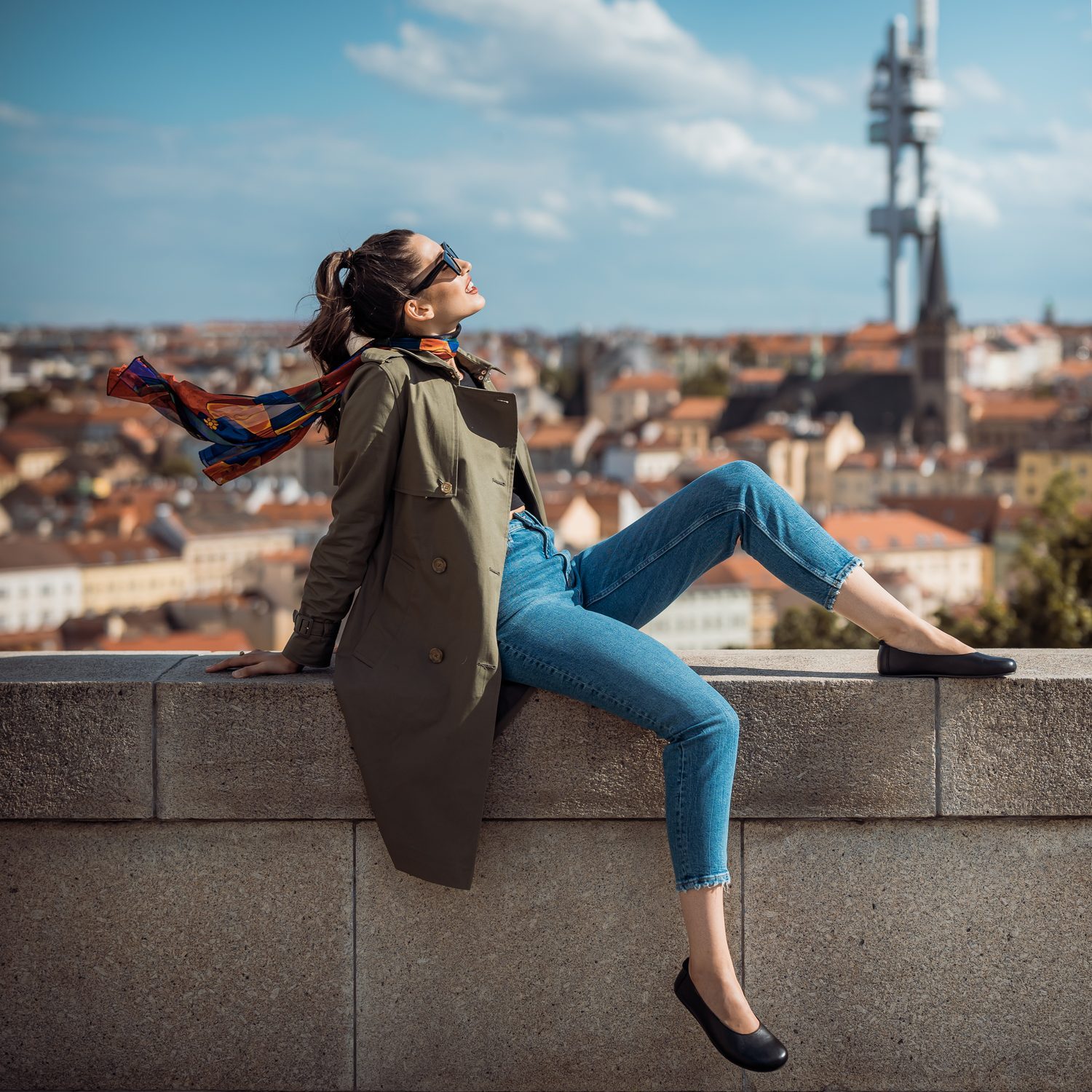 Where will your footsteps lead next?