naBOSo LOYALTY PROGRAM 1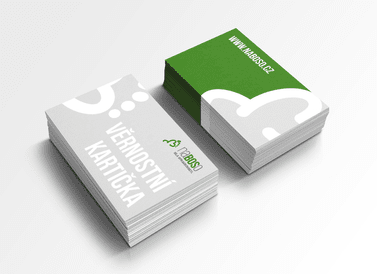 Become one of us! Loyalty program naBOSo is bringing together people, who care for their body, who like nature and are interested in natural way of the human evolution. Do you have same interests? Would you like to be one of the first, who know the news about naBOSo? Then register and draw from benefits, not only for shoes purchase but also for other supplements in our shops and e-shop. See Privacy policy for more inormation.
1. Loyalty program naBOSo
Benefits:
register for FREE
plastic loyalty card
5% from your purchase is going to be added to your account as the plus points for your next purchase
storage of your sales receipt in our system
regular information about naBOSo news
and free entry to some events
You can apply the points whenever you want in our shop or on e-shop and you can also decide how many points do you prefer to spend.
2. Are you interested in membership and storecard? REGISTER with us...
Every costumer can register directly in our shops naBOSo s.r.o. or here on e-shop.
To be added into our Loayalty program ask in the shops.
Log in to your account, place an order and request adding into our loyaly program or your points using in the note section in the event of shipping. Loyalty card is going to be added with your goods.
3. Example of the use of loyalty card
I buy shoes for 3 000 Kč. I use loyalty card so I get 150 points.
I buy shoes for 2 000 Kč next time and I would like to use my points, so I am going to pay only 1 850 Kč and I also get 100 points, which I am going to be able to use next time.
In the case I would not use the points, I would already have 250 points, which I am going to be able to use next time.
When you shopping on e-shop, the poins are going to be added automatically. Your account is paired with your loyalty card.
4. Rules for using the loyalty card
NaBOSo s.r.o. Loyalty card allows to get benefits of Loyalty program naBOSo for our costumers, which are in chapter 1. Loyatly card is nontransferable, so only the owner can use it. Also only the owner can use the points.
The card is naBOSo s.r.o. company property
The card is valid only for its owner
The discount can be added only with undamaged card
The discount with loyalty card naBOSo can not be apply on already discouted goods (if not specified).
NaBOSo s.r.o. has exclusive right to change discounts
The card is nontransferable
1 point = 1 Kč, i.e. 1 point = 0,265 Euro (* it depands on current rate Kč:€. The final points abide by Czech currency.)
The points can not be exchange for money
The discounts can not be summed
To apply discount, minimal spend is 1 Kč 
5. Loyalty points usage
In shops
The seller is going to ask you if you prefer to use the points when purchase. If you do so, the price for shoes is going to decrease about the point amount. If the seller does not ask you, just tell them you would like to use your points.
Online
Place an order on our e-shop.
Add a note that you would like to use your points.
Choose the payment by bank transfer and send the order.
Then we are going to send you edited tranfer details, which will decrese by the point amount.
In case that there would be difference in price for transport, we will decrese the amount to the minimum possible price.
When money comes to our account (or we get comfirmation of payment) we are going to send the shoes and you can hapilly use them :).