Measuration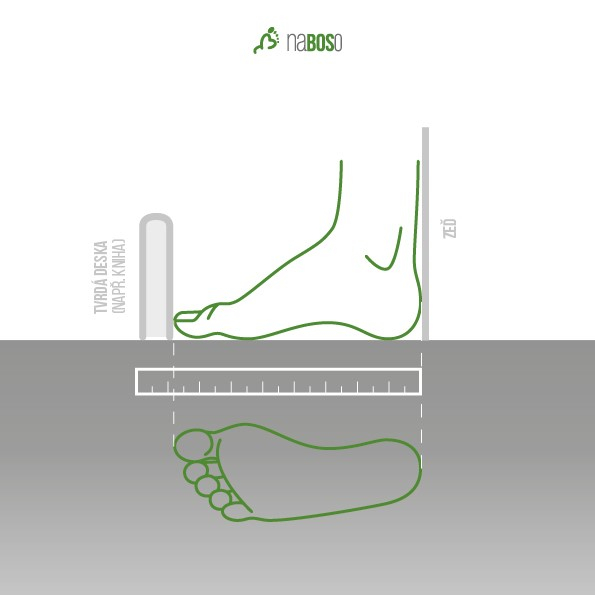 Choosing the right size of  barefoot shoes can seem impossible. Especially if the brand has own sizes and it is necessary to count with some extra space. In order that we simplify the choosing the size for you, we prepared detailed guideline how you measure your foot and how to choose right size. Below every model is presented size chart, where you can compare your measured length.
Size measuring procedure
Meter PLUS12
Buy the meter PLUS12

(Add to cart)
To trace
Put you bare foot on a floor and vertically lean your heel to the side . You can stand straight on a ruler or measuring tape for simplification
Place a book or some different object with straight edge in front of you feet, in position that it is touching the longest finger.
Transfer your weight on the feet and measure the length between the side and the book.
Repeat the process on your other foot - the difference between each foot can be till 0.5 cm.
Tips for choosing barefoot shoes
Never buy tight shoes, choose shoes with extra space, about 0.5 - 1 cm in the front side.
Count with extra space for socks for winter shoes, in the other hand you do not need that much space for sandals or ballet flat.
Measure your foot in the afternoon or in the evenening because it can increase its volume during the day.
Brand Angles Fashion has its own special template, which can help you with choosing the shoes. See the instruction below:
Print the size template below. (print A4 in 100% zoom level)
Lines which represent the position of measuring are just in ilustrative position!
Put your foot on the template/s.
Make sure that the heel is absolutely in the end of the template.
Transfer your weight on the feet. 
The difference between each foot is usually 0.25 cm, therefore try both feet and choose according to your bigger foot.
Sustain extra space optimally 0.5 cm.
Templates of choes sizes - lines which represent the position of measuring are just in ilustrative position!
Woman:
Man: