OS2O
OS20 SOCKS ULTRA Black
Accessories: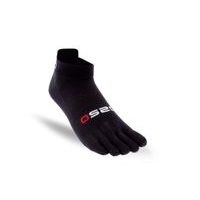 OS20 SOCKS RUN Black
9.8 €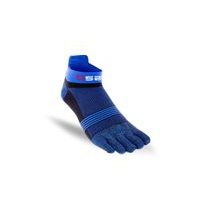 OS20 SOCKS RUN Blue
9.8 €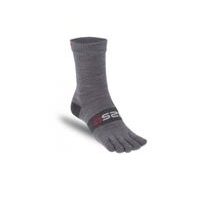 OS2O SOCKS MERINO Grey
17.6 €
Product description
OS20 SOCKS ULTRA Black
Running toe socks from the Spanish brand OS2O provide freedom of movement and at the same time prevent the formation of blisters, as they eliminate any friction between the toes. The large proportion of Nylon® and Coolmax® materials guarantees good moisture wicking and at the same time protects the foot even at low temperatures. Suitable for trail running and hiking.
- anatomical construction of 5 fingers
- dries moisture between fingers
- prevents the formation of blisters
- allows natural separation of toes
- seamless construction of 200 needles
- The upper mesh provides better ventilation and breathability
- ankle protection
Size: S - 36-40 
             M - 40,5-43,5
             L - 44-48
Composition: 39% Polyester, 58% Polyamide, 3% Elastane
Product parameters
| Parameter | Description |
| --- | --- |
| Sex | Kids, Men, Woman |
| Vlastnosti | Toe shoe |
| Use | City, Outdoor, Sport |
| Color | Black |
| Season | Autumn, Spring, Summer, Winter |