SKINNERS 2.0 COMPRESSION Anthracite
69.4 €
57.3 € without VAT
---
Description and parameters
SKINNERS 2.0 COMPRESSION Anthracite
The minimalist shape of Skinners 2.0 combines the comfort of socks with the protection of shoes. With a perforated insole, long-lasting polymer outsole and functional fibres, this is a shoe designed to keep up with you on every adventure. They are made with the finest Italian fibres and anti-abrasive Swedish polymers in a unique zero-waste technology in the heart of Europe.
This is a product that adapts to your body, activating every muscle and tendon and letting your feet do their job. In short, it lets you move without restriction. Thanks to its compact size and "second skin" feel, Skinners is the ideal shoe for sports (short runs, exercise, yoga, water sports) and works just as well as a pair of backup shoes (traveling, camping, hiking, cycling).
unisex sock shoes
made in the Czech Republic
seasons: spring, summer, autumn
USE OF SOCK SHOES
Regular walking and hiking - Stretch and activate your legs! Sock shoes adapt to your body, activate every muscle and tendon and let your feet do their job.
Running - Enrich your workout (recommended on soft ground) by deeply activating every muscle and tendon in your feet! One run in Skinners will give you a whole new understanding of foot mechanics.
Watersports - Non-slip and cut resistant soles give you the perfect grip, even in wet conditions, and help keep your feet safe even near sharp coral.
Exercise and weight training - Seamless, zero-permeability sock boots are ideal for indoor use and promote natural posture during squats, deadlifts and other exercises.
Travel - A ten-hour flight or bus ride can be tough on your feet - trapped in shoes simply because you can't take them off due to cold, dirty ground or unpleasant odors. Try Skinners instead!
Cut – adaptable / comfortable
adaptable shape hugs every foot (compared to the first series models, they are more spacious in the toes and suitable for wide feet)
zero drop - heel and toe flush
lightweight and flexible
non-moulded insole
durable (can withstand up to 800 km)
Material – synthetic + natural fibres/ 3mm sole
upper: elastic fabric, combination of natural and synthetic fibres (three-layer patented antibacterial, anti-odor StretchKnitTM knit), originally from Italy
insole: perforated removable 1.5mm insole
sole: 3mm imitation rubber polymer, anti-slip double layer abrasive polymer originally from Sweden
How to take care of your shoes
wipe shoes with a damp cloth and dry well
shoes are washable
when washing, select the programme for soft laundry at 30°C
do not dry shoes close to a heat source
proper maintenance helps to make barefoot shoes last longer
How to choose the right size
Measure the size of your children's feet and add an extra space of 2–10 mm for a comfortable fit.
Skinners 2.0 size chart

Sizes
XXS
XS
S
M
L
XL
XXL
Sizes EU
36–37
38–39
40–41
41–42
43–44
45–46
47–48
Inner lenght (mm)
232
240
252
260
270
280
295
Inner width (mm)
98
102
104
108
111
113
115
Weight of one shoe at the size M is 80 g.
If you are not sure about the right size, stop by our store.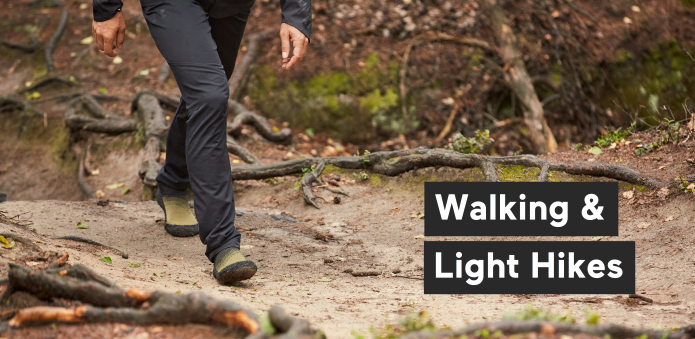 Parameters
Foot width

Regular

,

Regular wide

Features

Handmade

,

Vegan

Use

Water

,

City

,

Home

,

Outdoor

,

Sport

Color

Steel grey

Season

Spring

,

Summer

,

Autumn

Category

Sock shoes

Sole (mm)

3
template.last-viewed-products