Accessories: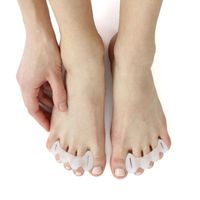 CORRECT TOES
76.4 €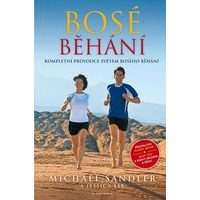 Bosé běhání
14.2 €
Product description
SKINNERS Black/White
Skinners are lightweight as socks and durable as regular shoes. Experience real freedom of movement whether you are in the city, on a hike in the mountains or on a trip with your friends.
roller skating - Taking a backpack with shoes is a nuisance. When taking the bus or at the edge of a steep hill, however, most people like to put their shoes on.
cycling - It is tempting to visit historical monuments during cycle tours, but cycling shoes are no-go.
walking - It is nice to free your feet after a whole day in shoes and walk barefoot. However, your feet could get dirty or injured when walking outside.
exercising - Your feet can get cold during yoga or pilates classes and wearing socks can make the poses unstable and slippery.
weightlifting - Wearing socks in a gym may be comfortable but they will get dirty and worn-out.
travelling - Additional weight can be painful when travelling, so it is great to have your light and space-saving gadgets with you.
Skinners can be worn with or without socks. It is up to you. Skinners should not be considered as a full replacement of regular footwear. They will serve well for an occasional use in non-extreme conditions.
antibacterial layer with pure silver (+Ag)
compression StrechtKnit will adapt to the shape of your foot
protective layer on the toe tip prevents from wearing out
anti-slip layer on the heel absorbs impacts
lower layer is not glued and is hand-made in Czech Republic
phtalatefree double layer is wear-resistant and waterproof
Skinner awards:

winner of Red Dot Design Award (winter 2017)
finasta Ispo Award (brand new 2017)
Size chart Skinners 
Size/EU
XS
36-38
S
38-40
M
40-43
L
43-45
XL
45-47
XXL
47-49
 Foot length (mm)
226-241
241-254
254-268
268-281
281-294
294-309
Sock composition: 45 % polyporpylen Sitex (with Ag+), 22 % viscose, 22 % cotton, 11 % lycra
Sole composition: two layers of anti-abrasive and phtalatefree polymer
Machine washable in a washing sack (included) at temperatures up to 35 ℃.
Product parameters
| Parameter | Description |
| --- | --- |
| Gender | Men, Women |
| Features | Made in Czechia, Vegan |
| Use | City, Home, Sport |
| Color | Black |
| Season | Autumn, Spring, Summer |
| Category | Ankle, Socks shoe |
| Podrážka [mm] | 2 |