Accessories: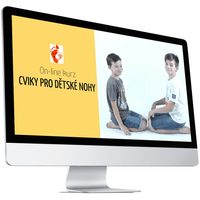 CVIKY PRO DĚTSKÉ NOHY 1. Díl
61.5 €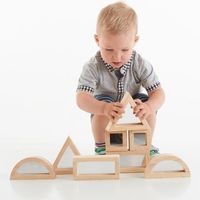 SMYSLOVÉ ZRCADLOVÉ KOSTKY
38.1 €
Product description
PROTETIKA SLIPPERS RAVEN Denim
Flexible barefoot slippers. Slippers with a wide anatomically shaped toe, zero drop and flexible sole. The sole only needs to be crushed and softened several times, it is flexible in all directions. These slippers have a straight textile insole and a great advantage can be that they do not have a firm heel, but at the same time they hold the shape beautifully and fit well around the ankle. Velcro fastening. Slippers are exactly what your child needs in kindergarten!
| | | | | | | | | | | | | | |
| --- | --- | --- | --- | --- | --- | --- | --- | --- | --- | --- | --- | --- | --- |
| Size | 23 | 24 | 25 | 26 | 27 | 28 | 29 | 30 | 31 | 32 | 33 | 34 | 35 |
| Inner length (mm) | 147 | 154 | 159 | 165 | 172 | 180 | 185 | 193 | 200 | 207 | 213 | 220 | 227 |
| Internal width (mm) | 66 | 66 | 67 | 68 | 70 | 72 | 74 | 75 | 76 | 76 | 77 | 78 | 80 |
Product parameters
| Parameter | Description |
| --- | --- |
| Sex | Kids |
| Use | Home |
| Color | Blue |
| Season | Autumn, Spring, Summer |
| Category | Low shoe, Slippers |
Simillar products