Color:
XERO SHOES 21 NABOSO TRAIL W
Accessories: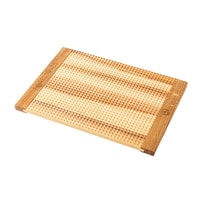 FORESTONES massage mat
78.4 €
Product description
XERO SHOES Z-TRAIL EV W Plum
The perfect combination of protection, comfort, low weight, natural flexibility and durability even in difficult terrain. You can do practically anything and anywhere in these sandals.
Z-trails offer an unprecedented combination of these aspects:
Protection
Comfort
Flexibility
Stamina
Versatility
Availability
What can you do in them?
After a long day on the trek, you can take off heavy, stiff shoes and slip into the comfort, freedom and flexibility of the Z-Trail ... They are so light that you can easily forget you have them on your leg (and you can easily pack them in a backpack or on hikes! )
Enjoy running whether on roads or trail paths, with the right dose of protection and light flexibility that will give you a barefoot feeling.
Yoga class - the adhesive sole allows even demanding positions and you can easily feel the jogamatic under your feet.
Downstream ... on a canoe, kayak, raft, on their feet they will stick without any problems and they will also sail on the water.
Take a walk - anywhere, from a mountain trek to a town jungle. Their comfort will surprise you!
What is special about them is mainly the three-layer FeelLite ™ sole providing comfort (upper layer BareFoam ™), protection (middle layer TrailFoam ™) and the right grip and abrasion resistance. At the same time, it retains sufficient lightness and flexibility.
What is the difference between a Z-trek and a Z-trail?

You can see the Z-Trek on the left and Z-Trail on the right. You can see that although both sandals are beautifully flexible, the Z-Trek is still a bit more.
So the Z-Trail is a little more about protection and comfort and the Z-Trek more about connecting to the ground.
However, Z-Trail sandals are 20% lighter than Z-Treks. And what if they compare with ordinary sports sandals of any other brand!
Other reasons why you will love them:
Adjustable Z-straps to hold exactly on the foot
Zero-drop
Weight 121g per shoe size W7 (37)
100% vegan materials
Size chart Xero Shoes 20 Z-Trail W

Size EU
36
37
38
39
40
41
Size US
W6
W7
W8
W9
W10
W11
Length (mm)
 
 
 
 
 
 
Width (mm)
 
 
 
 
 
 
Template
 
When printing a template, make sure you have the print scale set to 100%, otherwise the size will not match.
Product parameters
| Parameter | Description |
| --- | --- |
| Sex | Woman |
| Vlastnosti | Recycled, Vegan |
| Use | City, Outdoor, Sport, Water friendly |
| Color | Pink, Purple |
| Season | Autumn, Spring, Summer |
| Category | Sandal |