Product description
ANGLES FASHION THALES EV Coffee SP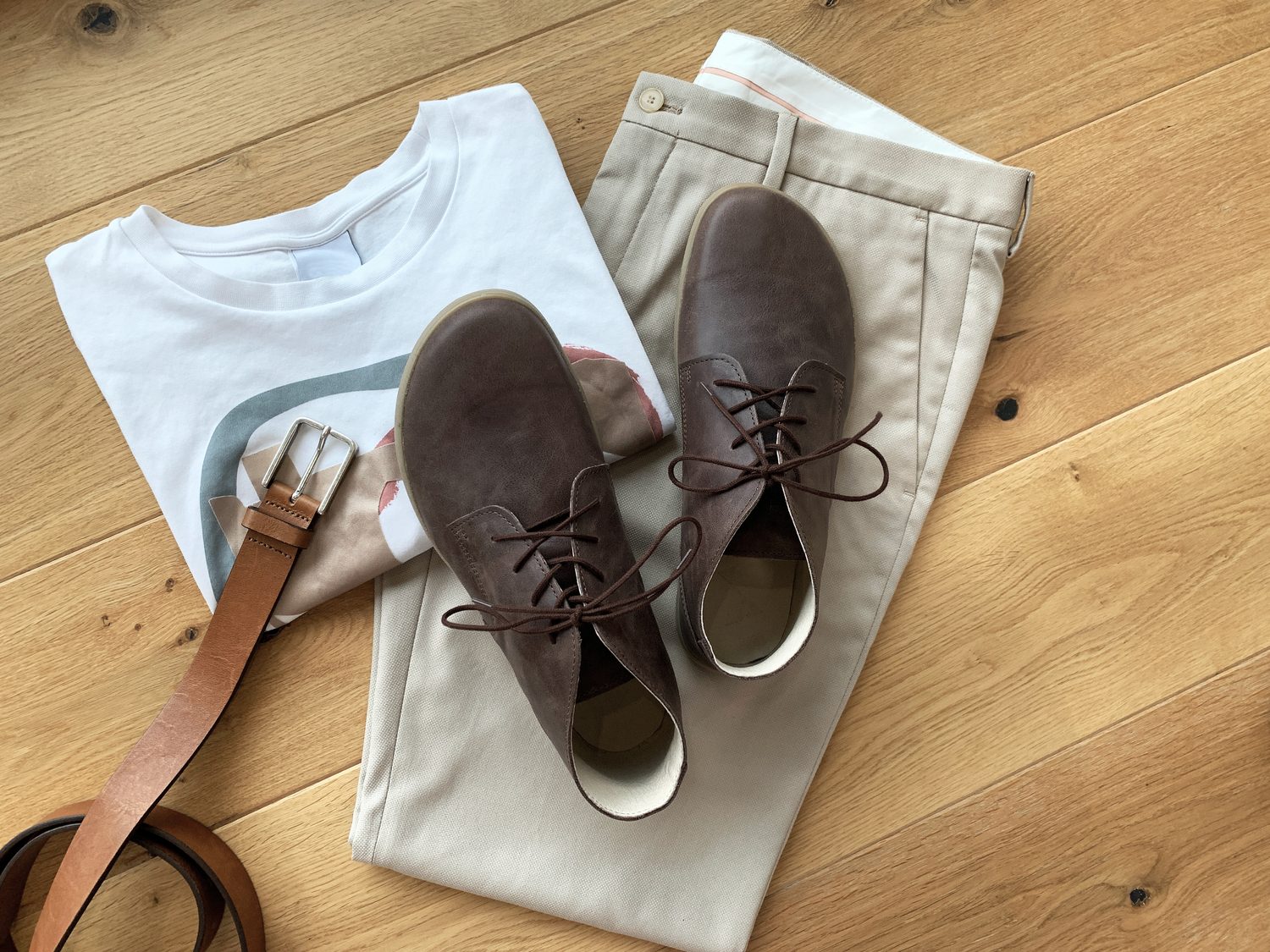 Thales are all-purpose leather shoes, hand-sewn in Czech Republic.
The shoes are made from top-quality leather and materials with EU origin only. They were long developed in cooperation with Tomas Bata University in Zlin based on the analysis working with a large sample of Czechs feet measured.
Thales shoes have a very original character that is besides a true design enhanced by an untraditional surface working of leather. Manufacturer can deliver them to you in available colours of your own choice within 2 weeks. You can choose the colour of leather at the front, middle and heel of a shoe, the colour of threads on the upper and outsole and the colour of shoelaces and outsole itself. Part of your Self will be reflected in Angles shoes!
Show more
The inside is pleasant, all-leather and with no threads visible, thus cracking or seam loosening, that can be caused by the contact with feet and rubbing, are out of the game. Angles from inside, that is the quality at second sight. Beautiful and clean.
Once properly cared and impregnated Thales EV become waterproof. Thanks to a quality design the water has no chance to get inside.
lots of space for toes
thin flexible outsole
non-elevated heel, no support of arch or raised solid tip
Product parameters
| Parameter | Description |
| --- | --- |
| Sex | Men, Woman |
| Vlastnosti | Hand made, Leather, Made in Czechia |
| Use | City |
| Color | Brown |
| Season | Autumn, Spring, Summer, Winter |
| Category | Ankle |