Accessories: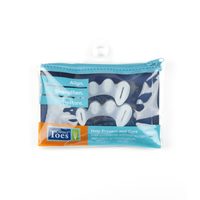 CORRECT TOES
73.7 €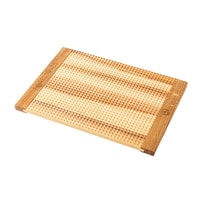 FORESTONES massage mat
77.6 €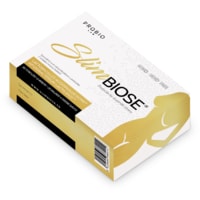 PROBIOTICS SLIMBIOSE
23.4 €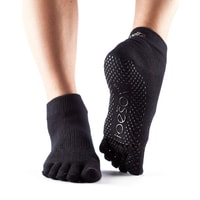 TOESOX ANKLE Grip Black
13.7 €
Product description
LEGUANO HUSKY
Walk barefoot in the winter with this stunner!
We often stuff our feet into bulky boots with thick, rigid soles to protect us from the elements of the winter season. But, confining our poor feet to these prisons is like shoving them into a dark room with very little food, exercise, or stimulation for months at a time. What is the solution? In flies our hero; the Husky.
Its flexible soles allow your feet to receive sensory feedback from the ground while its warm lining protects you from the cold and wind. The zero drop heel provides relief to the spine, provides protection for the joints, and helps regain one's natural posture and movement. Plus… they go with pretty much any outfit!
Unisex boot
Winterproof and water-repellent
Warm, soft, cozy material
Zero-drop, thin, flexible soles
Wide toe box so toes aren't squished
Lightweight winter boots
Fashionable, comfortable, durable
IMPORTANT NOTE WHEN ORDERING
We DO recommend going up a size in the HUSKY as they tend to fit snug and cozy!
Care:
Wash at 30 degrees in gentle wash, wash laces separately
Use mild soap with no fabric softener, air dry
Washing makes less water repellant and makes them them look used – can be restored with Black dye spray for Nubuck or textile imitation leather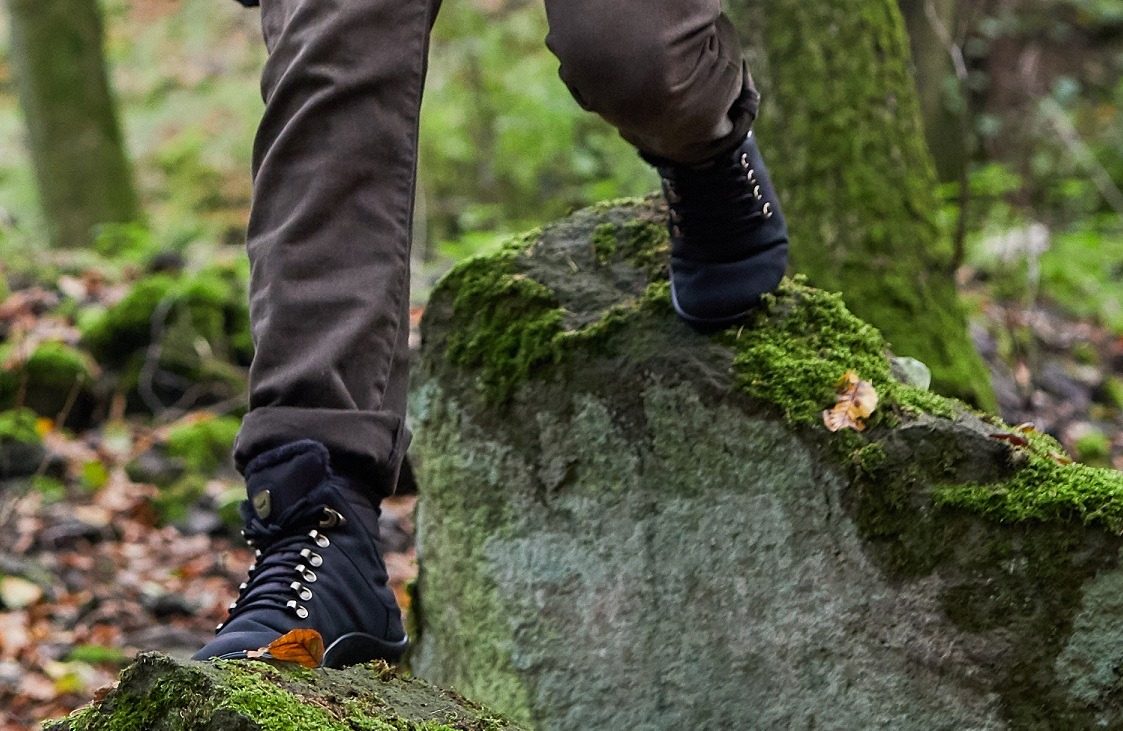 Upper: 100% Polyurethane (water repellent and breathable)
Backing: 100% Polyester
Inner: 100% polyester
Sole: 100% LIFOLIT®
Our feet are our foundation. We rely on them to carry us throughout each day. Therefore, it is essential that we keep them as healthy and happy as possible!! Going barefoot allows your feet to move freely and gives your foot muscles much needed exercise for a strong and sturdy base of support.  By wearing leguanos you get the ultimate protection of shoes with the flexible, breathable, and lightweight comfort of being barefoot! Free your feet with German-made leguano barefoot shoes.
Size Table Leguano 

Size EU
36
37
38
39
40
41
Inside length (mm)
x
227
235
240
245
x
 
42
43
44
45
46
47
 
260
x
x
280
x
x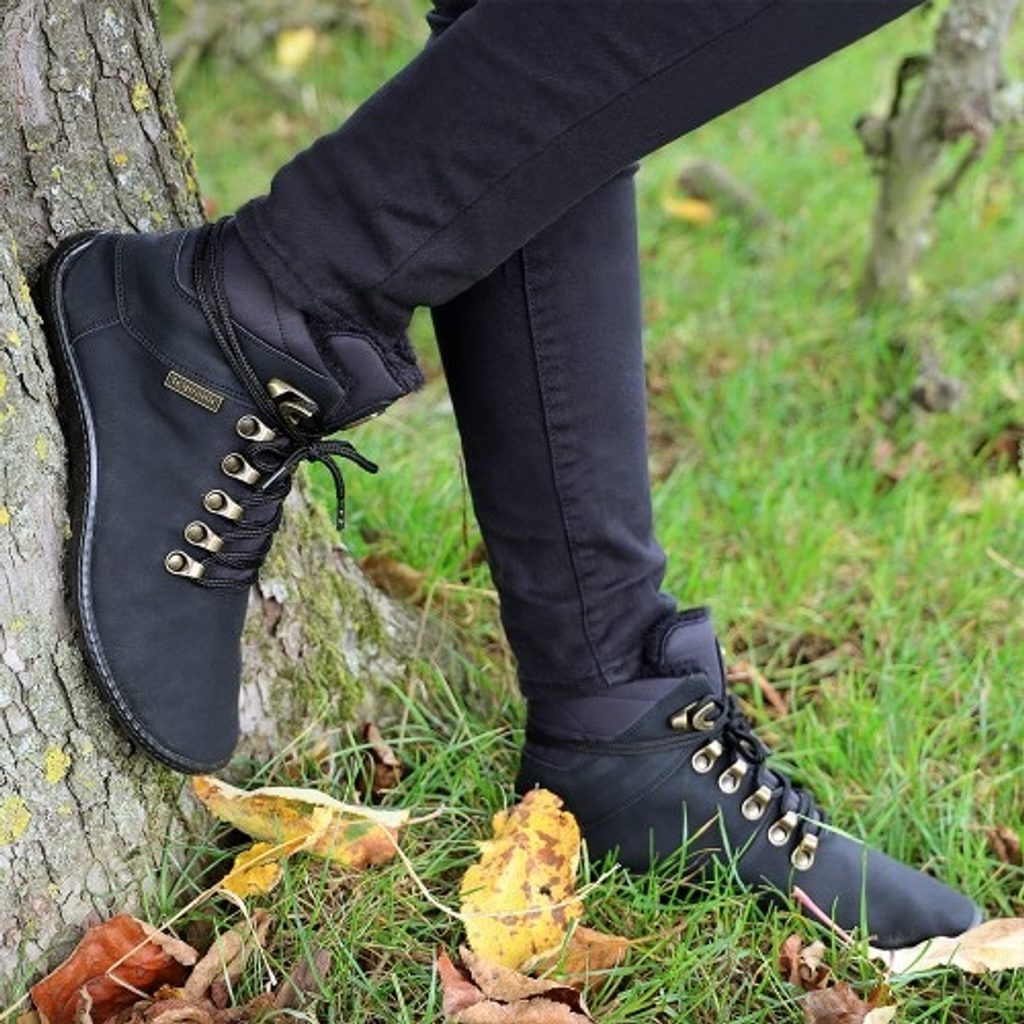 Product parameters
| Parameter | Description |
| --- | --- |
| Sex | Men, Woman |
| Vlastnosti | Hand made, Vegan |
| Use | City |
| Color | Black |
| Season | Autumn, Spring, Winter |
| Category | Ankle |