Product description
BE LENKA PRIME Light Pink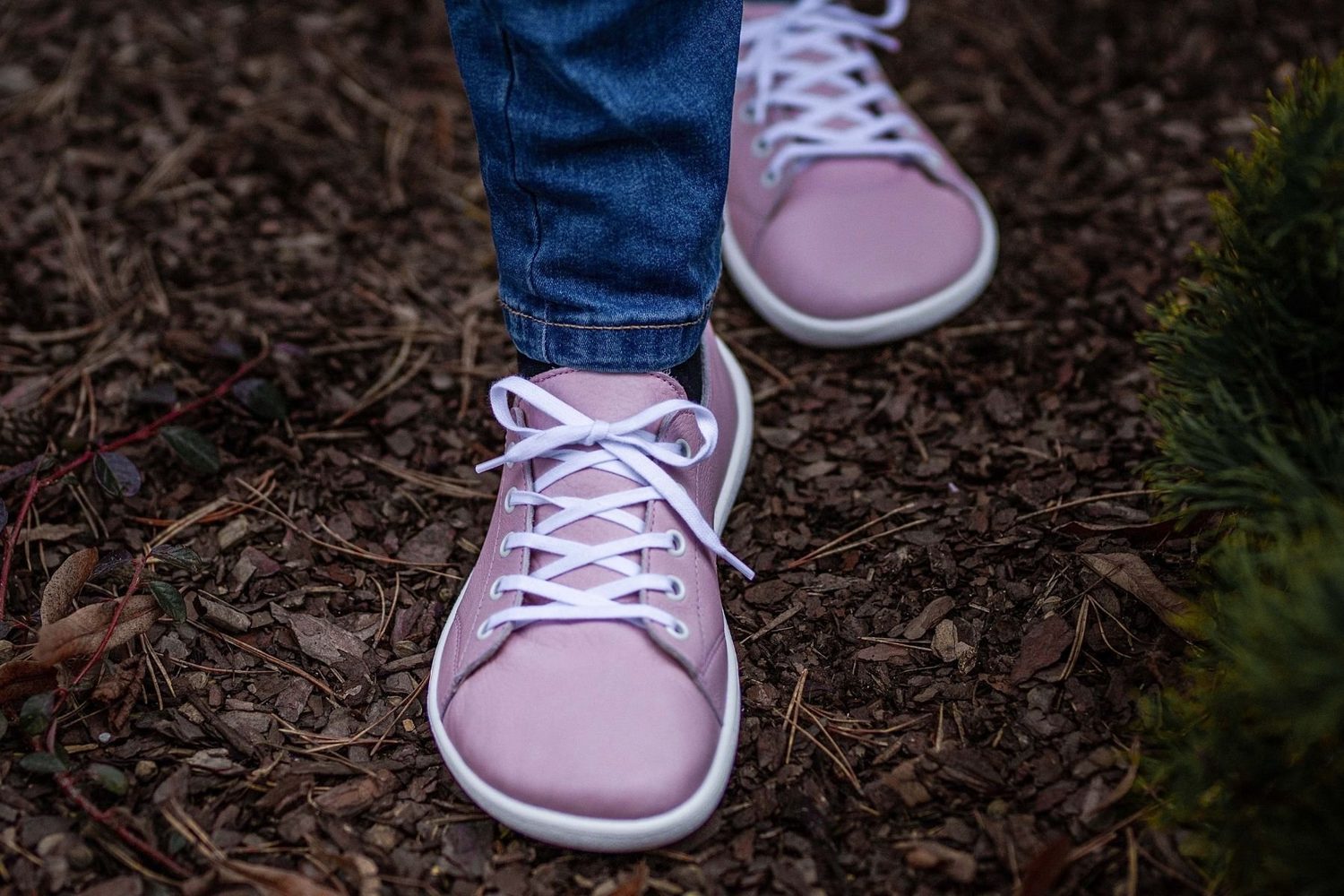 Svršek: kůže (hlazená kůže)
Podšívka: kůže
Podrážka: TPU

Barefoot Be Lenka Prime jsou stylové barefoot unisex kožené tenisky, vhodné na různé volnočasové aktivity. Ideální pro městské, ale i přírodní prostředí. Svým neutrálním provedením se jednoduše kombinují k různým outfitům. Tenisky jsou unisexové a při použití správné impregnace jsou vhodné i do sychravého počasí. Barefoot tenisky Be Lenka doporučujeme pravidelně impregnovat, čím dosáhnete, že budou odolné vůči špíně a prachu.
Tenisky Be Lenka jsou zhotoveny z kvalitní kůže, proto se výborně přizpůsobují tvaru každé nohy. Nová podrážka s tloušťkou 4 mm z TPU je maximálně flexibilní, ohebná a odolná. Boty mají s důrazem na ergonomii chodidla rozšířenou přední část v prstech, poskytují komfort, přirozený pohyb, nijak nohu netlačí, nedřou a neomezují, a tak zaručují pohodlí i během celodenního používání.
Lidské nohy jsou od přírody stavěné na přirozený pohyb bez omezení. Be Lenka barefoot boty podporují všechny přirozené vlastnosti chodidel a umožňují nohám pracovat úplně volně a přirozeně, bez jakéhokoliv omezení. Dokonale napodobují chůzi naboso, přesně tak, jak to vymyslela příroda.
Druh obuvi: vycházková obuv
Obuv není určena na sportování. Zejména při cyklistice, lezení po skalách a jiných činnostech, které silně namáhají podešev může dojít k jejímu mechanickému poškození.
Velikostní tabulka Be Lenka

Velikost EU
36
37
38
39
40
41
42
43

Vnitřní délka (cm)

23,3
24
24,5
25
25,7
26,5
27,2
27,9
Vnitřní šířka (cm)
8,9
9,3
9,5
9,7
9,9
10,0
10,3
10,5
Přeměřeno měřidlem PLUS12
Product parameters
| Parameter | Description |
| --- | --- |
| Sex | Kids, Woman |
| Vlastnosti | Leather, Made in Czechia |
| Use | City |
| Color | Pink |
| Season | Autumn, Spring, Summer |