Product description
BE LENKA PRIME Grey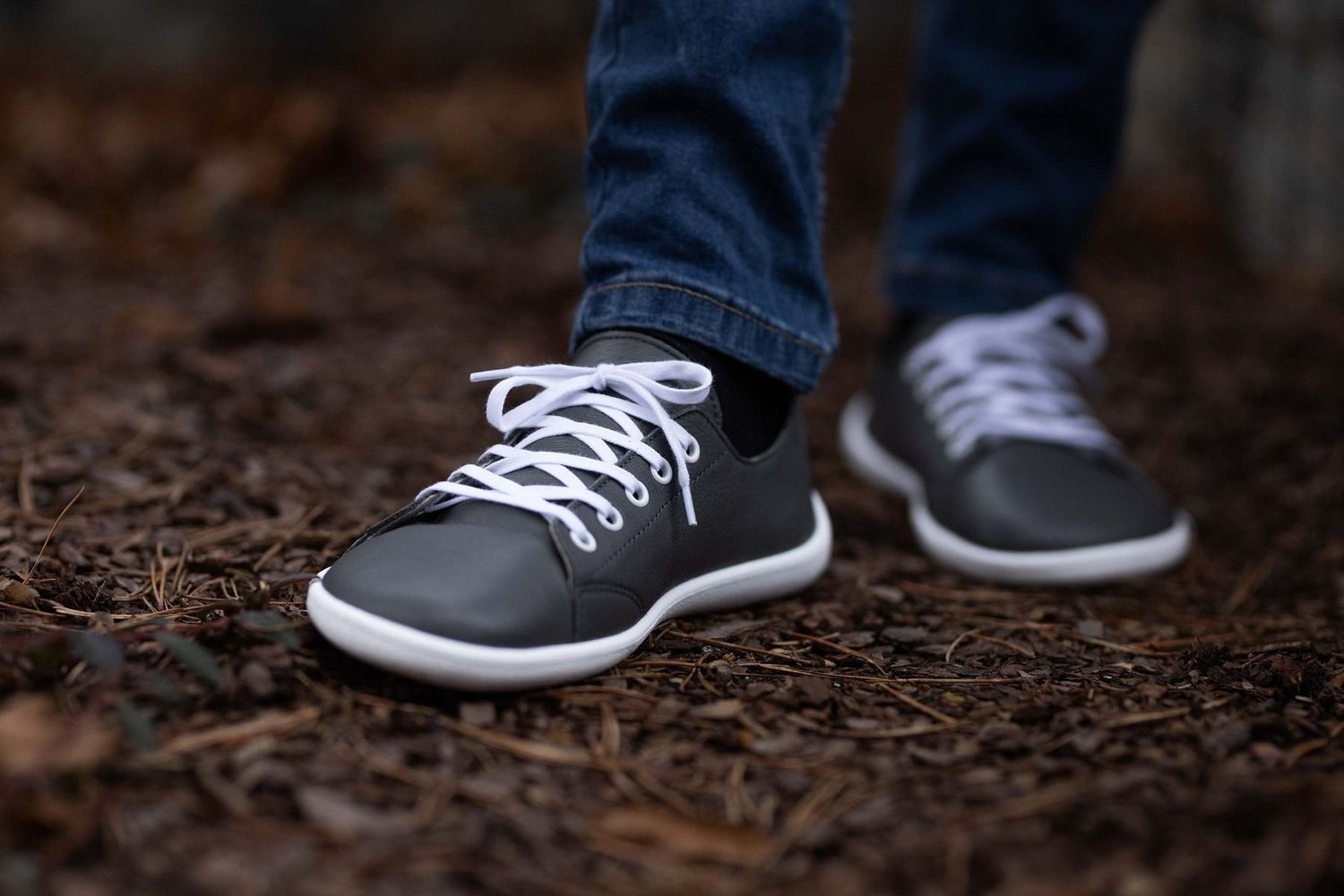 Celokožené Be Lenka tenisky pre všetkých priaznivcov zdravého chodenia a športovej elegancie. Vyrazte do mesta s priateľmi či s deťmi do parku a zažite maximálny komfort pri každej príležitosti. Obuv pre moderných ľudí na každý deň s nadčasovým dizajnom v tej najvyššej kvalite. Tenisky sú unisexové. Špeciálna barefootová podrážka s hrúbkou 4 mm vám zaručí ten najvyšší komfort pri chôdzi.
Informácie o produkte
Zvršok: useň (hladká koža)
Podšívka: useň
Podrážka: TPU
Barefoot Be Lenka Prime sú štýlové barefoot unisex kožené tenisky, vhodné na rôznorodé voľnočasové použitie. Ideálne v mestskom, ale aj prírodnom prostredí. Svojim neutrálnym prevedením sa výborne kombinujú k rôznym outfitom. Tenisky sú unisexové a po naimpregnovaní sú vhodné do sychravého počasia. Barefoot tenisky Be Lenka odporúčame pravidelne impregnovať, čím zabezpečíte, že budú odolné voči špine a prachu.
Tenisky Be Lenka sú zhotovené z kvalitnej kože, vďaka čomu sa výborne prispôsobujú tvaru každej nohy. Nová podrážka s hrúbkou 4 mm z TPU je maximálne flexibilná, ohybná a odolná. Vďaka tomu, že tenisky majú rozšírenú prednú časť pri prstoch, poskytujú komfort, prirodzený pohyb, nijako nohu netlačia, neomínajú a neobmedzujú, a tak zaručujú pohodlie aj počas celodenného používania.
Ľudské nohy sú od prírody stavané na prirodzený pohyb bez obmedzení. Be Lenka barefoot topánky podporujú všetky prirodzené vlastnosti chodidiel a umožňujú nohám pracovať úplne voľne a prirodzene, bez akéhokoľvek obmedzenia. Barefoot topánky dokonale napodobňujú chodenie naboso, presne tak, ako to vymyslela príroda.
Druh obuvi: vychádzková obuv
Obuv nie je určená na športovanie. Najmä pri bicyklovaní, lezení po skalách a iných činnostiach silno namáhajúcich podrážku môže dôjsť k jej mechanickému poškodeniu.
Velikostní tabulka Be Lenka

Velikost EU
36
37
38
39
40
41
42
43
44
45

Vnitřní délka (cm)

23,3
24
24,5
25
25,7
26,5
27,2
27,9
29
29,6
Vnitřní šířka (cm)
8,9
9,3
9,5
9,7
9,9
10,0
10,3
10,5
10,7
10,8
Přeměřeno měřidlem PLUS12
Product parameters
| Parameter | Description |
| --- | --- |
| Sex | Kids, Woman |
| Vlastnosti | Leather, Made in Czechia |
| Use | City |
| Color | Pink |
| Season | Autumn, Spring, Summer |